Amid the dark storylines, Coronation Street is set to welcome back a character after three decades, and it's none other than Sally Metcalfe's younger sister.
In scenes that have already been filmed, Sally was happily reunited with Gina Seddon, who will be played by Connie Hyde from The Bill.
Gina was once a wild child and was previously played by Julie Foy, so it will be interesting to see how Hyde plays the role now. The character left for Newcastle in 1989 without saying goodbye to Sally – played by Sally Dynevor – and then husband Kevin.
The character is said to be making a comeback after being contacted by niece Rosie, according to the Mirror, and comes seven years after Sally went to stay with her while she recuperated from breast cancer.
But before the happy reunion, things are set to get dark for Sally as her online troll steps up their nasty campaign against her. The storyline will include a horrifying twist that sees her fearing she has a dangerous stalker.
As viewers have already seen that Sally is enduring abuse online, the situation will take an ominous turn next week when she receives a prank phone call alleging to be from the hospital, claiming that her cancer has returned. A recording of the call is later posted online and Sally realises she was the victim of a hoax.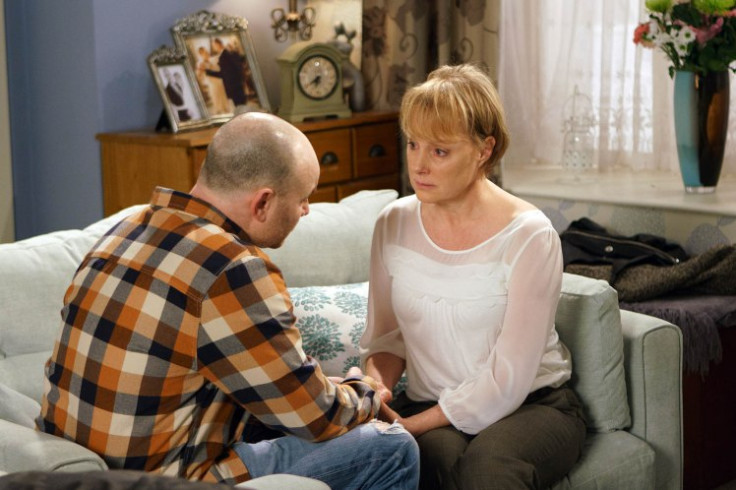 Following the bizarre call, Sally's unknown stalker goes on to send her a blood-soaked animal heart, which leaves her family mortified and worried for her life.
Coronation Street boss Kate Oates teased to Inside Soap: "Sally and Tim are set to struggle. Sally might be a snob but she has a good heart and has worked hard to get where she has, working for the council. So the idea that she might be forced out is a frightening one."
Coronation Street continues on Friday (24 March) at 7.30pm on ITV.