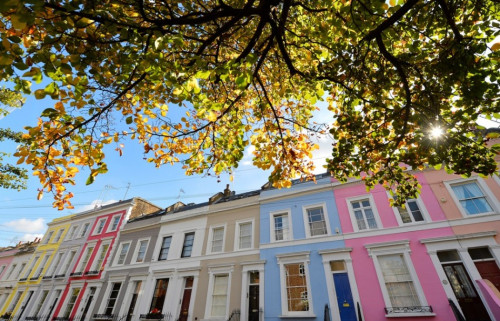 The cost of living crisis continues to weigh heavily on Britain's population after new data revealed that the number of tenants that are two months behind in rent payments has risen.
According to the latest Tenant Arrears Tracker survey by LSL Property Services, 67,000 households now owe more than two months' rent while the number of tenants facing eviction via court order rose by 11%, during the third quarter of 2013.
This was up from the 27,784 recorded during the second quarter after months of wage squeezes.
"Households are still heavily indebted, and wages are only starting to very dimly reflect a brighter economic picture," said Paul Jardine, director and receiver at Templeton LPA, which is owned by LSL Property Services.
Similarly, the proportion of tenancies in serious arrears across the whole of England and Wales went up to 1.6%, from 1.5% the previous quarter.
Wider Picture
While the number of people falling behind in their rent payments for two months, as well as those being evicted, has risen LSL Property Services say there are some optimistic indicators.
The overall rate of tenants behind on their payments or had not paid their rent fell to 6.6% in November 2013, compared to 7.1% the previous month.
Landlords also benefited from the overall improvement in the financial position of tenants.
The backlog in landlord's own mortgage payments fell for the fourth quarter in a row.
By the end of third quarter of 2013, the number of buy-to-let mortgages over three months in arrears stood at 17,500, down 1.1% since the first quarter.
This brings the number of buy-to-let mortgages more than three months in arrears to the lowest level since 2008, after falling by 20.1% over the course of 2013.
"Red hot returns from many buy-to-let investments are offering landlords a burning incentive to invest further," said David Brown, commercial director of LSL Property Services.
"Even as rents rise, the trend of the last five years indicates most tenants can increasingly afford to live in the private rented sector. Wages will probably start to pick up in 2014, allowing overall tenant arrears – of all levels – to keep falling.
"However, today's biggest risk for the private rented sector is a small minority of tenants who are in a very different financial boat – still struggling with several months' of late rent."
Brown said this small proportion of private tenants is shrinking, but remains a serious concern for some landlords. A revolution in the supply of new homes is required: tens of thousands custom-built to rent each year are need, he added.
"In the meantime, landlords need to know their tenants, and maintain an attention to detail when it comes to managing their properties."