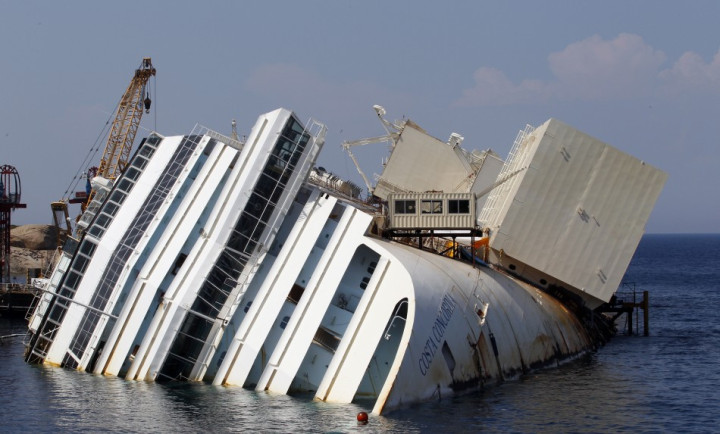 A court has found five people guilty of manslaughter over the 2012 Costa Concordia shipwreck off Italy in which 32 people were killed.
The boat's helmsman, cabin service director, two ship officers and the head of the Italian company's crisis team were sentenced to up to two years and 10 months in prison for multiple manslaughter, negligence and shipwreck.
However, reports say they may avoid prison time.
Captain Francesco Schettino is charged with multiple manslaughter for causing the shipwreck and abandoning the vessel with thousands of passengers still aboard.
The trial was adjourned after he requested electrical tests on the ship and the case will resume on 23 September, after Italy's summer holidays.
Thirty-two people were killed when the ship capsized off the island of Giglio in January 2012.
The heaviest sentence was given to crisis co-ordinator Roberto Ferranini who was ashore as the disaster unfolded and in charge of co-ordinating the cruise ship company's response to the crisis.
None of the five defendants is likely to go to jail as sentences of under two years are suspended in Italy, while longer sentences may be appealed or replaced with community service, according to Reuters
Capt Schettino's lawyers say he faces a maximum of 20 years in jail if found guilty. He denies the charges and says that without his actions many more people would have died.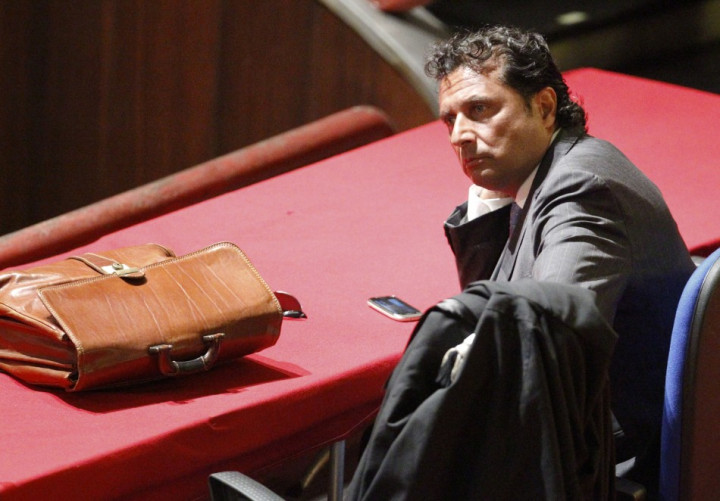 The captain has been accused of steering the ship too fast and too close to shore at night-time, and gave a sail-past salute to people just off the Tuscan coast.
Capt Schettino has already accepted some degree of responsibility, asking for forgiveness in a television interview last year as he talked of those who died.
However, Capt Schettino maintains he managed to steer the stricken vessel closer to shore so it did not sink in deep water where hundreds might have drowned.
The captain is accused of abandoning ship before all crew and passengers had been rescued. A coastguard's angry phone order to him - "Get back on board, damn it!" - became a catchphrase in Italy after the accident.
His lawyers argue that he prevented a worse disaster by steering the 290-metre (950-ft) vessel into shallow waters after the impact, and that he was thrown overboard due to the angle of the leaning ship.
Watch footage of the Costa Concordia disaster