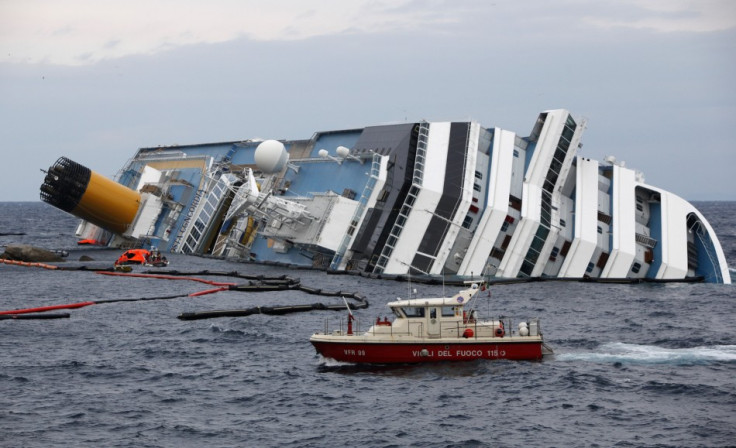 A pre-trial hearing begins in Italy on Saturday to investigate the circumstances leading to the Costa Concordia tragedy in which 32 people lost their lives.
The trial is open to Costa Crociere officials under investigation, Captain Francesco Schettino, the affected parties, their attorneys and consultants, according to a Bloomberg report.
The hearing is also expected to cover the black box recordings of the ship.
Francesco Schettino, the captain of the cruise liner would not be attending the pre-trial hearing.
Schettino was accused of manslaughter and of abandoning the ship after the vessel hit a submerged rock on 13 January, 2012.
Schettino, a seasoned captain who spent three decades at sea, is under house arrest in his home at Meta di Sorrento, near Naples.
The captain is said to be both haunted and depressed by the tragedy and the turn of events.
"He's not a monster, he is a good person. He is depressed. He's obviously scared. This has become a media trial," the BBC quoted Maurilio Russo, brother-in-law of Schettino, as saying.
Up to 32 lives were lost in the tragedy with the sunken ship still lying off the coast of the Italian island of Giglio.
The hearing has been moved from the Grosseto's court to the local theatre considering the number of people attending the hearing.
Several former passengers are expected to attend the hearing which starts on Saturday.
Costa Allegra, a sister ship of the Costa Concordia, also got into trouble as a fire broke out in its generator room recently.
The ship was adrift in the India Ocean for three days before being towed to the Seychelles shore.
Passengers and crew were forced to sleep on open decks and survive on helicopter supplies before being rescued by authorities.