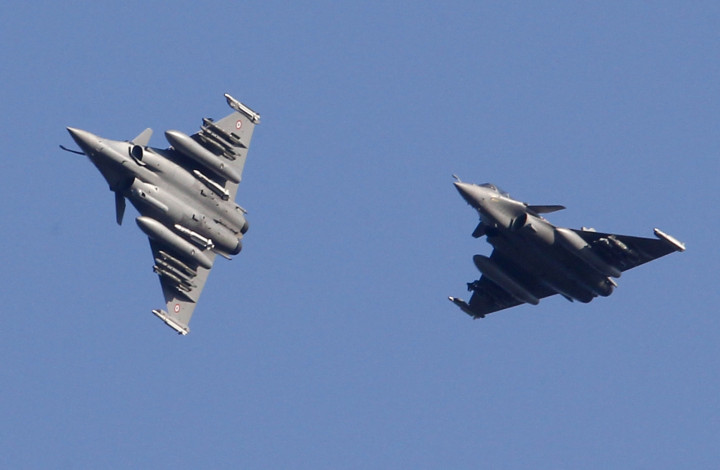 The costs of military operations led by the US against Isis is nearing $1bn and could reach as much as $1.8bn per month if scaled up ground forces are added to air assaults, according to estimates by a Washington-based think tank, which specialises in defence matters.
The Center for Strategic and Budgetary Assessments (CSBA) said in a report that the operation has cost between $780m (£480m, €615m) and $930m through 24 September.
The CSBA also provided future estimates on the costs of the operation, taking into account a number of variable factors.
"The cost of future operations depends primarily on how long operations continue, the intensity of air operations, and whether additional ground forces are deployed beyond what is already planned," CSBA said in the report.
The think tank, which employs many military veterans and information directly from the Pentagon, said costs per month would be between $200m and $320m, assuming a moderate level of air operations and 2,000 deployed ground forces.
If air operations are conducted at a higher pace and 5,000 ground forces are deployed, the costs would be between $350m and $570m per month. The costs would reach between $1.1bn and $1.8bn per month, if operations expand significantly to include the deployment of 25,000 US troops on the ground.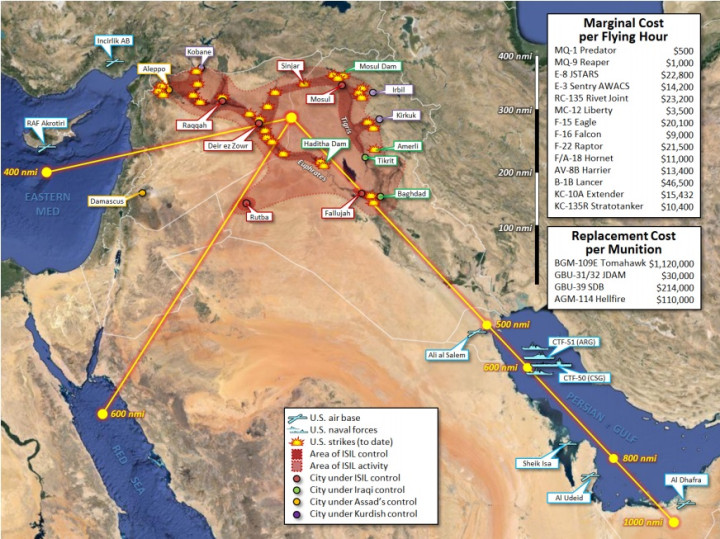 "On an annualised basis, the lower-intensity air operations could cost $2.4 to $3.8 billion per year, the higher-intensity air operations could cost $4.2 to $6.8 billion per year, and deployment of a larger ground contingent could drive annual costs as high as $13 to $22bn," it added.
The US commenced its military operations against Isis in June, and started air operations officially on 8 August. Until 26 August, the operations cost about $530m, according to Pentagon estimates.