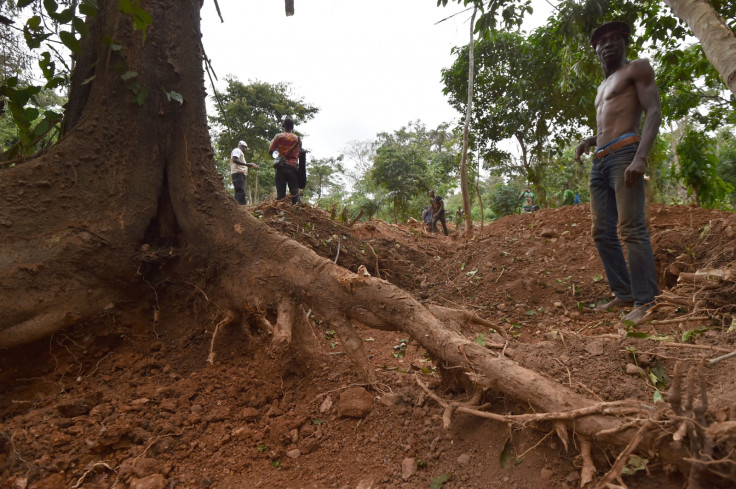 Côte d'Ivoire's measures to protect the environment, such as the protection of national parks, come at the expense of the rights of those who live there, according to a rights group.
After a decade of crisis, Côte d'Ivoire began its economic recovery in 2012, with a growth rate of GDP in 2015 estimated at 8.4%, according to the World Bank. Agriculture remained the main driver of the economy with over 65% of export earnings, but this extensive agricultural production has come at the cost of massive deforestation.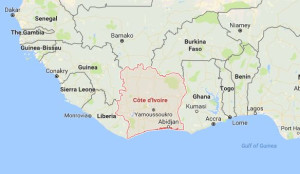 The need to sustainably reverse the trend of deforestation to protect the country's biodiversity and combat climate change, however, gave the authorities a new political impetus in 2014 which set out measures to conserve over 230 "protected forests", known as forêts classées.
While laudable, these efforts have come at the expense of the residents of these protected forests, who allegedly live in fear of arbitrary eviction and suffer extortion and physical abuse by forest conservation authorities, according to Human Rights Watch.
"The Forestry Development Agency (Société de Développement des Forêts, SODEFOR), a state agency under the Water and Forests Ministry, regularly evicts farmers without warning, often burning their homes and possessions in the process. Farmers are also frequently beaten and humiliated during eviction operations," HRW claimed in June.
"These forests, in which cocoa farms run by small-scale farmers have replaced vast tracts of forest, typify the challenge the Ivorian government faces in protecting the environment while respecting the rights of farmers."
24,000 residents forcibly evicted, communities at risk
In July, the government evicted 24,000 of cocoa farmers and their families from Mont Péko national park, with the bulk of the farmers moving to villages bordering the park – having lost the cash crops they depended on to feed their families. In this instance, the farmers were allegedly forcibly evicted without being given alternative housing or land, dramatically impacting their livelihoods and food security.
"Without our land, I don't know what we're going to do," one evicted farmer said. "We don't even have enough food to give us the energy to work."
Côte d'Ivoire's Reforestation Initiative
Côte d'Ivoire was once a country with the highest rate of deforestation in Africa
The West African nation saw its forest decline from 50% of the national territory in 1900 to less than 12% in 2015
Côte d'Ivoire's government committed to return at least 20% of its territory to forest
Nearby towns and villages have seen their populations more than double following the forced evictions, affecting villagers who have had to shelter and feed those displaced – even if temporarily.
A UN report, published on 11 August 2016, found that the infrastructure in these communities was "largely insufficient" to shelter those evicted, and that social, health and education services were "overwhelmed."
A woman, who was evicted in June 2015, described how she still hadn't recovered. "I have trouble feeding my children, and they are not going to school anymore."
On 15 September, the Ivorian Coalition of Human Rights Actors (Regroupement des Acteurs Ivoiriens des Droits Humains, RAIDH) warned warned that the operation in Mont Péko "puts at risk food security, health and social cohesion in the area." Traditional leaders have accused the government of "want(ing) to starve us".
'Respect human rights of people living in protected forests'
As Côte d'Ivoire restores its forests, HRW has urged the authorities to "work harder to balance the human cost of evictions with the environmental imperatives", in order to respect the human rights of people living in protected forests.
The group also requested that the government halted all forced evictions, investigate and prosecute abuses, and introduce legislation that provides farmers with the protections required by international law. This protects anyone who occupies homes or land from forced evictions that are not preceded by adequate notice, or do not respect the dignity and rights of those affected, regardless of whether they occupy the land legally.
"When relocating communities is the only option, the government should ensure that those displaced have the food and basic services that they need," HRW said.
Côte d'Ivoire is the world's largest cocoa grower.