Former Ivory Coast president Laurent Gbagbo's trial at the International Criminal Court (ICC or CPI), which is expected to start on Thursday 28 January, could send a clear message to those wielding violence in Burundi, right activists have said.
Ivory Coast's president since 2000, Gbagbo pushed his once-thriving nation to the brink of civil war after refusing to accept election defeat to rival Alassane Ouattara in the November 2010 presidential run-off. Gbagbo, whose refusal to leave office led to an armed conflict during which serious human rights violations were committed by both sides, is the first ex-head of state to go on trial at the ICC for crimes against humanity linked to the violence that followed the poll.
While the trial is important for Cote d'Ivoire (Ivory Coast), where there has been no accountability to date for the post-electoral violence, Param-Preet Singh, senior counsel at Human Rights Watch (HRW), said the proceedings also send a strong message to "people who think they can rely on their official position to escape justice".
"The first thought I had about the key message of this trial was Burundi," Singh told IBTimes UK. "At the very least, this trial should give caution to those who think that they can wield violence for their political ambition, and get away with it."
More than 3,000 were killed by the end of the conflict, over 150 women were raped or gang-raped, people faced summary executions and villages were burned to the ground, according to HRW.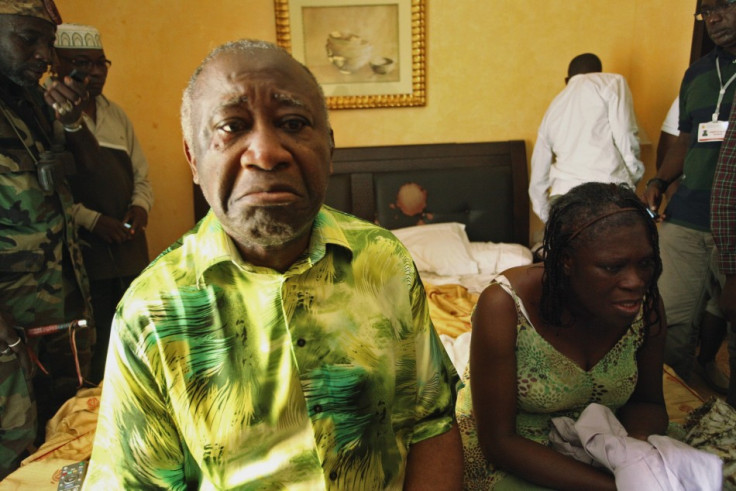 Gbagbo's trial: a 'powerful message'
Between 800 and 900 people are reported to have been killed in Burundi since April since President Pierre Nkurunziza announced a controversial decision to run for a third term, which he won in contested elections in July 2015.
Scores of bodies are reportedly still being found in the streets or in ditches, and dozens of civilians have simply disappeared, in tit-for-tat violence pitting pro-Nkurunziza forces and opposition armed groups.
Commentators on both sides of the Burundian conflict have called for those accused of committing serious crimes – including persecutions, rapes and gang-rapes, arbitrary arrests and summary assassinations – to be trialled at the ICC.
"The thought that Gbagbo could ever be in the dock in the Hague was inconceivable during the post election period. But here we are, just five years later and he is being made to answer for the crimes that are alleged against him," Singh explained. "It's a small step in the right direction, but nonetheless an incredibly important one, because heads of state don't fall into the dock everyday. It gives hope."
While Gbagbo's involvement in directing his supporters is unclear and will be the purpose of the trial, the fact that a former head of state, who was previously thought to be untouchable, is in fact being made to answer to the law "is a pretty powerful message to send to others, who may be contemplating similar actions".