Aleppo's Old City could be rebuilt to look exactly as it did before much of it was reduced to rubble by years of fighting in Syria's civil war. Unesco's local representative Mazen Samman said there are plans to rebuild its great medieval mosques, souks, bath houses and citadel "with the same stones where we can".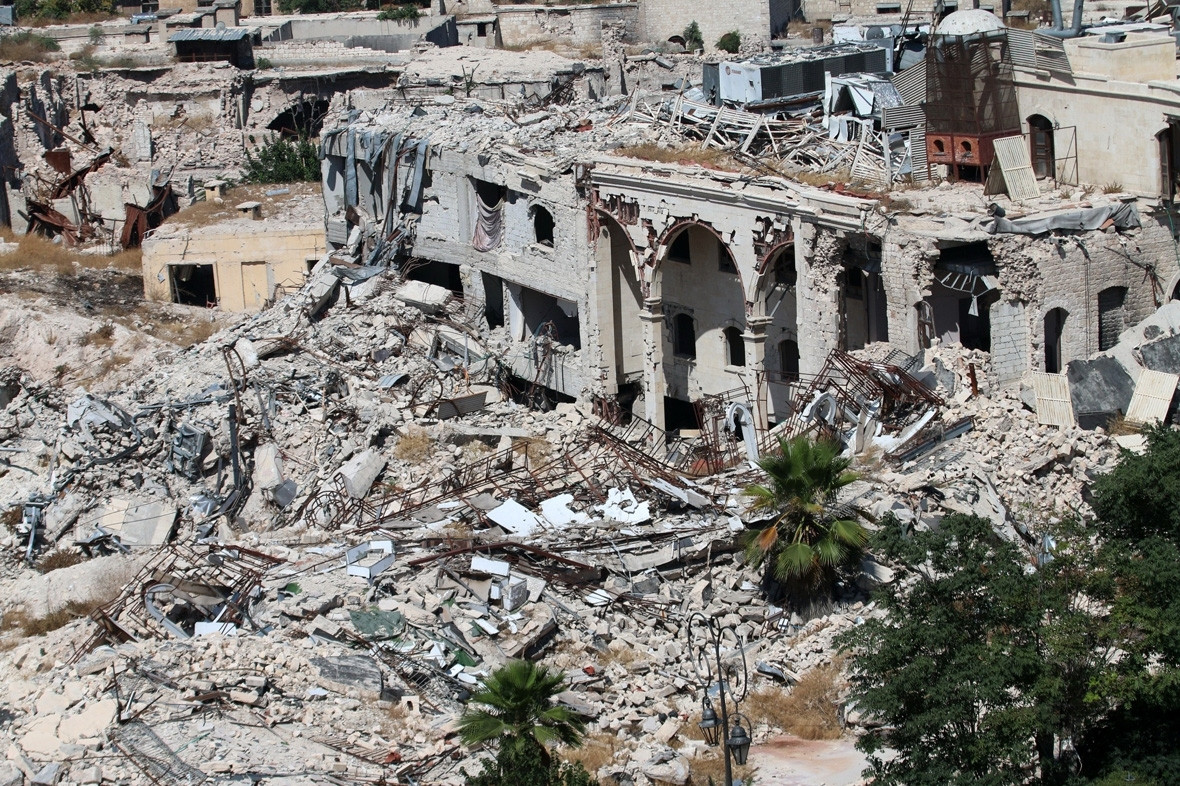 Reviving the Unesco World Heritage Site is important for Syrian President Bashar al-Assad both as a symbol of the returning power of his state, but also because of Aleppo's economic importance. Before the civil war, Aleppo was the country's largest city, a busy commercial powerhouse and a proud historic centre.
Its landmarks included a millennium-old minaret towering above Umayyad mosque, a medieval souk (covered market) and an imposing citadel overlooking the old city centre. The 11th century minaret at the mosque was destroyed in 2013, and sections of the medieval souk have been burned down.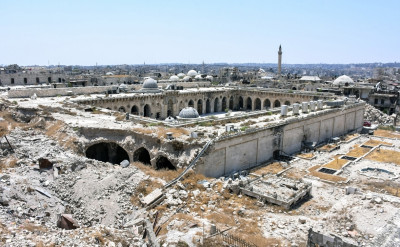 Whole districts of less celebrated alleyways and traditional houses that gave the Old City its character are also now rubble.
Any sustainable restoration of the Old City would depend on its 100,000 former residents choosing to return to their homes and businesses, many of which are now piles of stones and concrete. And even where their property has not been destroyed, possessions and wealth were looted.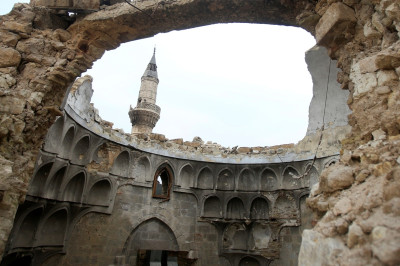 The conflict in Syria erupted in 2011 and exploded into Aleppo in the summer of 2012, when rebel fighters took over the east of the city. The rebels hoped their march into Aleppo marked the beginning of the end for President Assad, while the government in Damascus pledged to swiftly drive them out. Neither side achieved those goals, and the war in Aleppo dragged on more than four years.
As the fighting ground on, Aleppo became the biggest prize of the civil war, even as the city itself crumbled under air strikes from government forces and bombardment by both sides.
The UN and international cultural agencies say they are committed to preserving and restoring Syrian heritage, but it will ultimately rely on local effort. It needs local government to ensure work fits the character of the Old City, both architecturally and in how land is divided between shops, houses and public spaces.
It will also need the skills of Aleppo craftsmen, many of whom left the city during the war, some killed, others departing with the rebels or starting new lives as refugees abroad. "We are thinking of making a school for craftsmen," Samman said.
One of the craftsmen who might help set up that school is Mustafa al-Now, a worker in the ornate, painted wood panels, windows, doors and ceilings that adorn old Aleppo houses. His was one of three workshops where the craft was practised in Aleppo, he said. The others are now closed and many of the skilled workers are gone. "I have to teach a new generation," he said.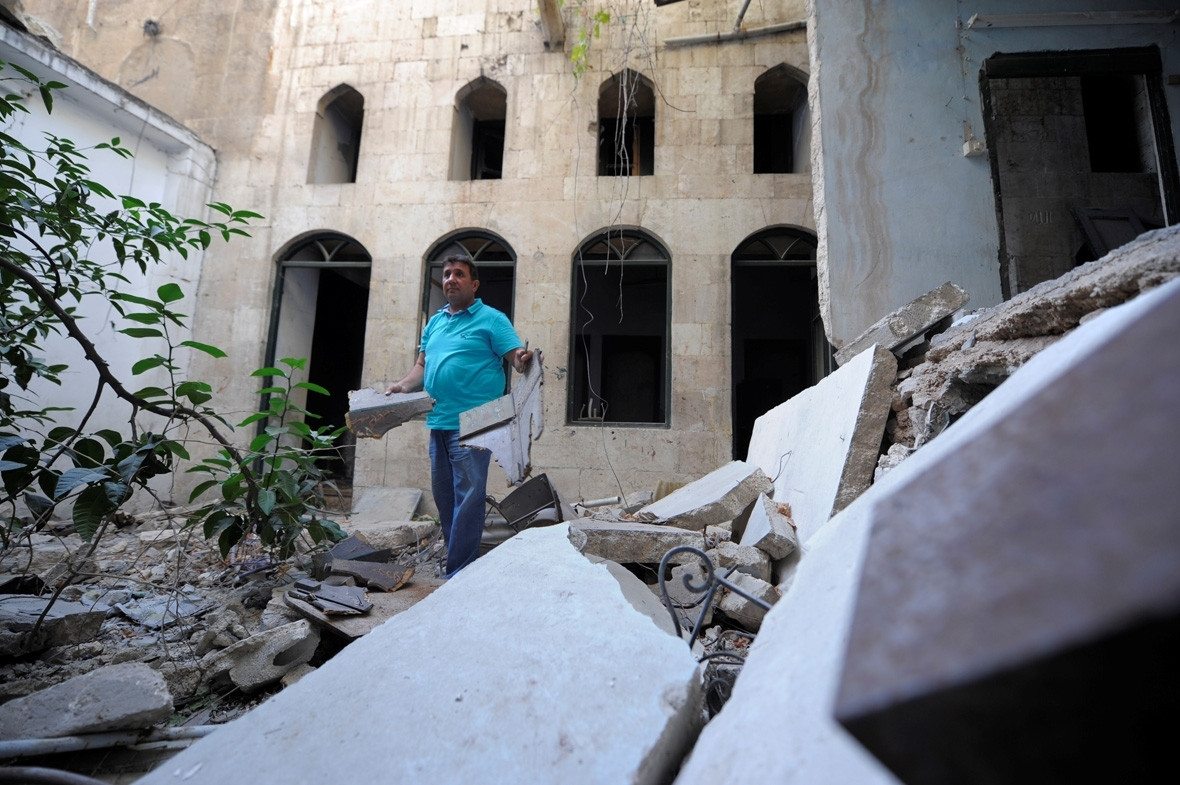 There is evidence of people returning to the Old City of Aleppo. Construction workers are busy removing rubble all over the city. In Souk al-Qamash, a covered textile market surmounted by three high domes and ringed by a frieze of scallop-carved stones, vendors have started cleaning and repainting their shops.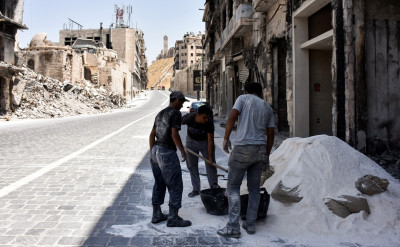 Rebuilding Aleppo's Old City may seem an impossible task, but some of its major landmarks could be resurrected. Such things have happened before. Last year, the 16th-century Ottoman Ferhadija mosque in Banja Luka reopened, recreated from its original stones 23 years after it was blown up during the war in Bosnia.