An influential group of Christians unhappy at the Anglican Church's stance on gay clergy and same sex relationships has drawn up plans for a breakaway church.
While conservative evangelical churches have been operating within and outside the Church of England for some time, a 15-page document has raised the possibility of them uniting in a new Anglican institution.
The document called Credible Bishops was written by Mark Burkill, chairman of the pressure group Reform, and Peter Sanlon. Both are Anglican priests and outline plans for a separate synod, bishops and legal structure.
Amid concerns about a more liberal policy on issues like sexuality, a breakaway group could appoint their own "biblically faithful" bishops.
"Widespread credible bishops serving conservative evangelicals here in England today seems an unlikely dream," the document says.
"But that does not mean we should give up on having bishops altogether. It may mean that credible bishops have to be consecrated by other means, with the support of the wider Anglican Communion."
The document was leaked to the Christian Today website and describes how any rival Anglican church would need new statements of belief and theological structures.
The proposal was discussed at a gathering of conservative church leaders last September called the ReNew conference, sponsored by a group called the Anglican Mission which wants to set up 25 more churches by 2025 and 250 by 2050.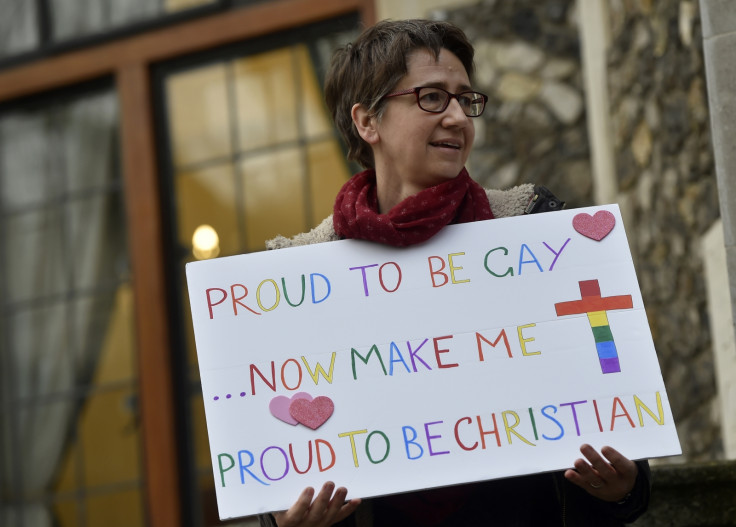 Peter Ould, an Anglican priest, said evangelicals felt marginalised within the Church and said that the recent appointment of an Anglican bishop in Newcastle outside of the church's control had raised some serious questions for the church's leadership.
"On the whole the conservative Anglicans I have spoken to have seen it as a schismatic move that they don't support. At the same time there is serious concern that those who share their theological convictions are not being appointed to similar senior roles within the institutional Church," he told Christian Today.
There has been recent division within the Anglican Communion, with conservative churches in the US and Canada forming a new group several years ago. There was also a split that led to the Anglican Church in North America