France's interior minister, Bruno Le Roux, has announced his resignation after an investigation was opened into parliamentary jobs he gave to his teenage daughters.
Le Roux, a leading member of French President Hollande's Socialist Party, was summoned to a meeting with Prime Minister Bernard Cazeneuve on Tuesday (21 March) after he admitted paying his two daughters €55,000 (£48,000) of public money over seven years to work as his parliamentary assistants during their school holidays.
At a press conference in Bobigny, north-east of Paris, Le Roux said he had done nothing wrong and that he was resigning so as not to distract from "the daily fight against terrorism, against crime".
His elder daughter was 15 when she worked for her father for 12 days in 2009. The legal working age is 16, unless the person is employed by a parent.
It is the latest financial scandal to rock French society. Presidential candidate Francois Fillon is currently under formal investigation for allegedly paying his children and his wife Penelope hundreds of thousands of euros of taxpayers' money for fake parliamentary jobs.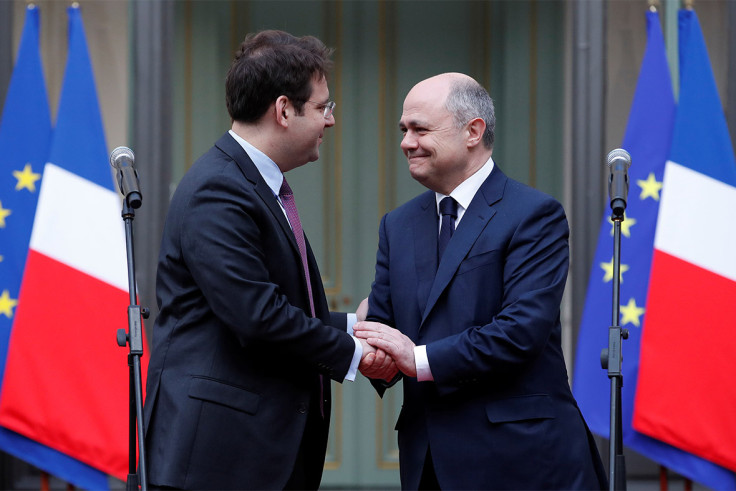 The Republican candidate's popularity has plummeted ever since the allegations surfaced, with 75% of voters calling for him to drop out of the presidential race, according to a recent poll.
On Tuesday, it was announced that the investigation has been extended to review new allegations that Fillon and his wife forged documents to justify the approximately €700,000 (£606,000) she earned for a fake job as a parliamentary assistant.
Le Roux rejected a comparison with the Fillon scandal. "Yes, my daughters worked with me, mainly during the summer or other school holidays, but never on a permanent basis," he told French media. "We're talking about a summer job with a parliamentarian. When it's a case of doing filing or a number of parliamentary tasks, I think it's a good life experience."
The Elysee presidential office said that Matthias Fekl had been appointed to replace Le Roux.