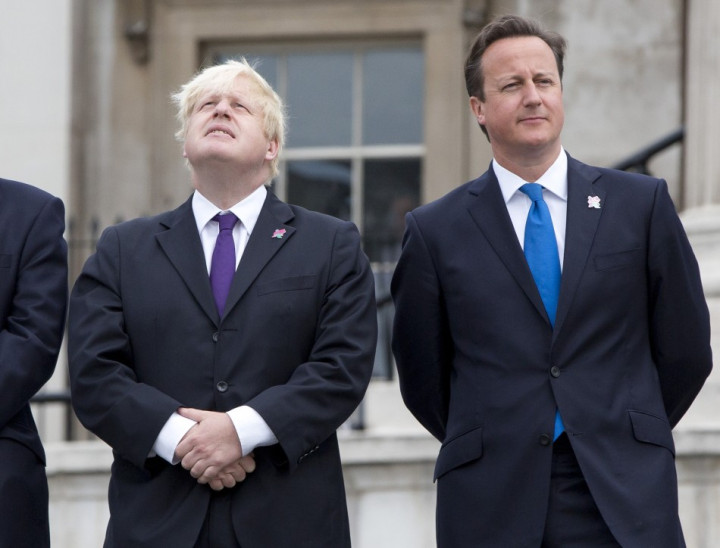 Boris Johnson is praying for a Tory election disaster in 2015 so he can depose David Cameron as party leader and run for prime minister.
That is according to the prime minister's former chief adviser Andy Coulson, who is currently awaiting trial for corruption.
He claimed that the mayor of London was secretly hoping Cameron "fails miserably" at the next general election, prompting the party to dump him as leader.
But the former editor of the defunct News of the World insisted that Johnson would not strike the fatal blow at Cameron's leadership but would bide his time.
In GQ magazine, Coulson said: "Stabbing David, or anyone else for that matter, in the back would be distinctly off-brand - just not very Boris. He would much prefer to see David fail miserably in the election and ride in on his bike to save party and country."
Coulson lifted the lid on how Cameron took the news in 2008 that his former Eton schoolmate intended to run for mayor of London.
Coulson writes: "Boris Johnson desperately wants to be prime minister and David has known that fact longer than most. When Boris asked me to pass on the message that he was keen to stand as mayor of London, David responded, 'Well, if he wins, he'll want my job next'.
"So I think he'll be a bloody brilliant candidate for us."
It made Cameron, as leader of the Opposition, anxious that Johnson was taking a step along a path that would culminate in Johnson challenging Cameron for his own job.
Since winning and being re-elected as mayor, Johnson has been voted Britain's "coolest" politician in a poll. Surveys at the time of last year's London Olympics gave an impression it was only a matter of time until Johnson was swept into Downing Street on a wave of public support.
Coulson advised Cameron to bask in Johnson's glow while keeping the former TV quiz show pundit at arm's length.
Coulson is awaiting trial for allegedly making corrupt payments to police and public officials.