Do not use petrol to put out a fire. Do not make it easier to buy a home when there are not enough. We need to build more homes so people can afford them. So why is George Osborne making mortgages even cheaper and still not building enough homes?
The Conservative chancellor said in his Autumn Statement for 2015 that he will double the house building budget to £2bn ($3bn) and help to get 400,000 new affordable homes under way by 2020. I say under way, because the specific term the Treasury uses is not housing completions, but housing "starts".
And while the builders are getting round to putting down the foundations – assuming, given the massive construction skills shortage, they can get the workers – Osborne will make credit even cheaper for homebuyers in London, who face, according to the Office for National Statistics (ONS), an average property price of £531,000. The average for England is £299,000.
Cheap mortgages already exist. Not only are interest rates at record lows due to the Bank of England's 0.5% base rate but schemes such as Help to Buy have made it much easier for first-time buyers. The problem is not cheap mortgages but hugely expensive houses.
Now under his new London Help to Buy Scheme, an extension of the existing cheap credit funnel, Londoners with a 5% deposit will get an interest free loan worth up to 40% of the property's value. This will make it easier to buy a home, but does not get more built. And London needs more built.
Mayor of London Boris Johnson is targeting 42,000 new homes a year in the city. London Councils, an organisation that represents the city's local councils, estimates 80,000 a year are needed to meet past, present and future demand. It does not take a maths boffin to see the problem.
And more broadly than London, Osborne's target for homes falls well short. In 2013, using the government's own projections for housing need, the Town and Country Planning Association estimated that in England alone, at least 240,000 new homes a year are needed until 2031. To show just how dismal progress is, here is how many housing starts there were in 2014-15 in England: 137,900. It does not inspire confidence in Osborne's 400,000 promise.
Tinkering with stamp duty for second home owners and buy-to-let investors – who face an additional 3% on top of the existing rates after the Autumn Statement – will not get more homes built. Fuelling demand, which is already well ahead of supply, will not get more homes built. Extending Right to Buy (at a discount) to housing associations will not get more homes built. A new generation of garden cities will get more houses built. But in the right places? And enough of them? Doubtful.
This is not to say Osborne's latest announcement lacks value. Some of the doubled housing budget will go to making gruff, post-industrial brownfield sites viable for developers. This is a good thing. But it is not enough. It may work in northern towns and cities, but where the housing crisis really is, which is London and the south east of England, it does little.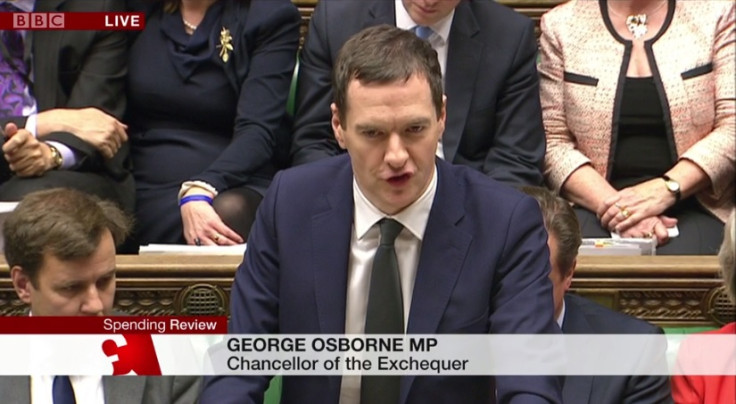 If the government was serious about tackling this crisis, it would tear down the green belt that strangles London. What developers in London and the south east need is more land. But there are so many restrictions protecting the green belt that precious few actually get built on it. Do not be fooled by the word "green". Much of this is not woodland or lush countryside but golf courses and intensively farmed agricultural land of little if any environmental value.
Protect what is worth protecting, by all means. But build on what is not because people desperately need affordable houses, and houses are only made affordable when there is enough supply to cope with the demand. Distorting the market with things such as Help to Buy and government-defined "affordability" classifications are not sustainable.
A big number target – a deceptively big number, which is not actually as big as it appears – does not equal a coherent housing policy. Neither does rhetorical pomp about how much you believe in homeownership and house-building.
Freeing the market to build the homes that are needed is. That means relaxing planning laws, freeing up useless green belt land, and where there is not enough private sector capacity, public investment. Allow builders to build where there is demand. Stop strangling the housing market. Let it breathe.