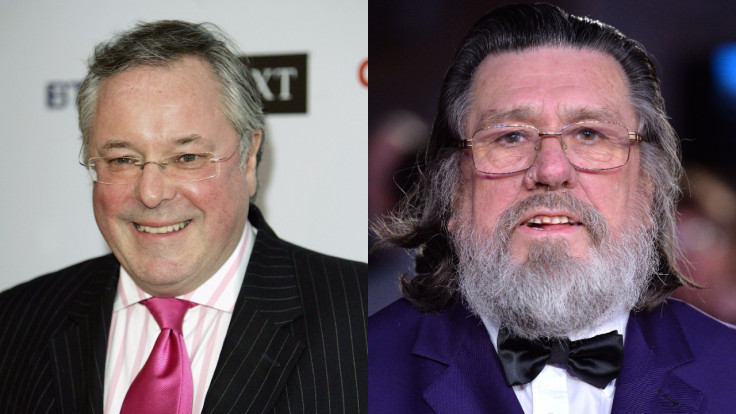 Former Countdown host Richard Whiteley was a spy working for British intelligence services, the actor Ricky Tomlinson has claimed.
The 77-year-old Royal Family star said Whiteley – the frontman of Countdown for more than 20 years – had helped convict him in 1973 for helping organise a workers' strike.
Tomlinson made the extraordinary claim in an interview as he opened a relaunched Wetherspoons pub in Chester.
The former plasterer had been arrested after helping to organise the 1972 national building workers' strike in the upstairs room of the same pub, The Bull & Stirrup.
He was put on trial along with his "Shrewsbury 24" friend Des Warren for conspiracy to intimidate, unlawful assembly and affray.
The actor believes the jury's decision to convict the pair was swayed by an "anti-trade union" ITV documentary called Red Under the Bed, which featured the defendants and was presented by Whiteley and former politician Woodrow Wyatt.
It was aired the day the jury retired to deliver their verdict.
Tomlinson, best known as Bobby Grant in Brookside and Jim Royle in The Royle Family, told The Chester Chronicle: "I've got documents at home, which are printed 'confidential', 'strictly confidential', 'not to be seen', but it involves the likes of Ted Heath, Woodrow Wyatt.
"And we've just discovered that they made a film which went out on television the night the jury were out considering the verdict called Red Under the Bed, and it was so anti-trade union that two of the jury changed their mind and brought a majority verdict in of 10-2 guilty.
"We found out this week that the film was designed, written, made and paid for by the security services. Woodrow Wyatt was a member of the security services and unbelievably so was Richard Whiteley who hosted the show. Richard Whiteley from Countdown was a member of the intelligence services."
Whiteley, who joined ITN as a trainee graduate from Cambridge University, died aged 61 in 2005 of heart problems after hosting Channel 4's Countdown show for 23 years.
Tomlinson, who was jailed for two years for his involvement in the workers' strike, claimed he has documents to back up his claims but was unwilling to reveal them.
In December 2015, former shadow home secretary Andy Burnham released files revealing former prime minister Ted Heath's cabinet and the security services had influenced the Red Under the Bed documentary.
Tomlinson and Warren were two of 24 men arrested and charged with offences following the 12-week strike for better pay and conditions in 1972. Six men were sent to prison, with Warren's subsequent death in 2004 from Parkinson's Disease linked to a cocktail of drugs given to him while behind bars.
The "Shrewsbury 24" campaign is calling for the convictions to be overturned by the Criminal Cases Review Commission.