A couple who sprayed a woman with ammonia, bound and gagged her with duct tape before torturing her to death have been jailed for life.
Dominic Wallis, 28, and Elizabeth Ellis, 20, from Nuneaton, Warwickshire, were last week both found guilty of killing Dionne Clark at Birmingham Crown Court.
The jury had heard that the 27-year-old mother-of-four had been restrained using parcel tape, duct tape and a TV aerial cable at a home in Nuneaton, in June 2017.
They had tortured Clark, leaving her with 69 separate injuries, after the three of them had smoked crack cocaine together.
On Monday (12 February) Wallis, who suffers from paranoid schizophrenia, and Ellis were sentenced to life imprisonment with a minimum of 18 years for Wallis and a minimum of 14 years for Ellis.
The court was also told that Wallis' parents tried to help cover up the crime with Karen and Kingsley Wallis both found guilty of attempting to pervert the course of justice.
Karen Wallis, 59, who was seen sobbing in her custody picture, was jailed for 15 months while her 55-year-old husband was jailed for 18 months.
During his sentencing remarks, Judge Simon Drew QC told Ellis and Dominic Wallis that they conducted "a lengthy and sustained attack on a vulnerable victim".
"What unquestionably did happen is Dionne Clark was attacked and seriously beaten by one or both of you," reported the Coventry Telegraph.
"You, Dominic Wallis, took the lead. I'm equally sure that where Dominic Wallis led, you Elizabeth Ellis, followed. You did not take the passive role you claimed in evidence."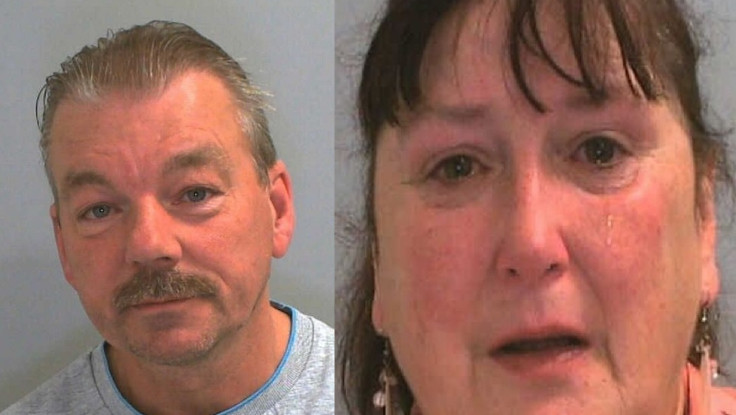 The court was told that Clark suffered an injury to her brain after "at least five heavy blows to the head" and died due a combination of her injuries and the drugs she consumed.
Following the horrific torture the court was told her killers dumped evidence and attempted to reposition the victim's body.
During the trial all four defendants told a false story about Clark being in a street fight with another woman which led to the injuries that killed her.
Drew added: "You both then came up with the story of the fight the previous night. It was clearly your intention to tell everyone Dionne Clark had been attacked the night before and died from her injuries in her sleep."