A woman was rescued from a Texas home after it was found that a couple had allegedly shackled her to a bed for around two weeks and forced her to pick up dog faeces inside their house.
Jean-Claude and Charlotte Kelly DeMars were arrested on 26 January after authorities received a tip about the woman being held against her will. Police officers also found chains, collars and leg cuffs from the alleged crime scene, The Dallas Morning News reported.
Upon investigation, it was found that the victim was abducted when she blacked out after having a drink at a gas station. The 51-year-old alleged that Jean-Claude had offered her that drink on 16 January and when she woke up she found herself inside the couple's home. She added that the DeMars' told her she would be "Charlotte's slave", and would have to follow her instructions from now.
An arrest-warrant affidavit stated that the victim was involved in a years-long affair with Jean-Claude and he was the one who used to pay for her hotel stay. But he suddenly stopped giving the money, which forced the woman to shift in a shelter home from where the man picked her up on the day of the alleged incident, WFAA-TV reported.
After her release, the victim told police that the accused couple used to unchain her only when they wanted her to clean the house and had given her a bucket for a bathroom. She said that she somehow managed to contact a friend of her after Jean-Claude gave her a tablet device.
However, it was not immediately clear why the couple had held the victim.
Local media reports stated that the couple has been held on kidnapping charges and a bond of $150,000 (£105,645) each has been set. The pair has refuted the allegations of kidnapping the woman. They said that they gave shelter to the woman in their house after she passed out at the gas station.
The duo admitted that they chained up the victim but said they did that "because she requested it to avoid killing them in their sleep", the affidavit states.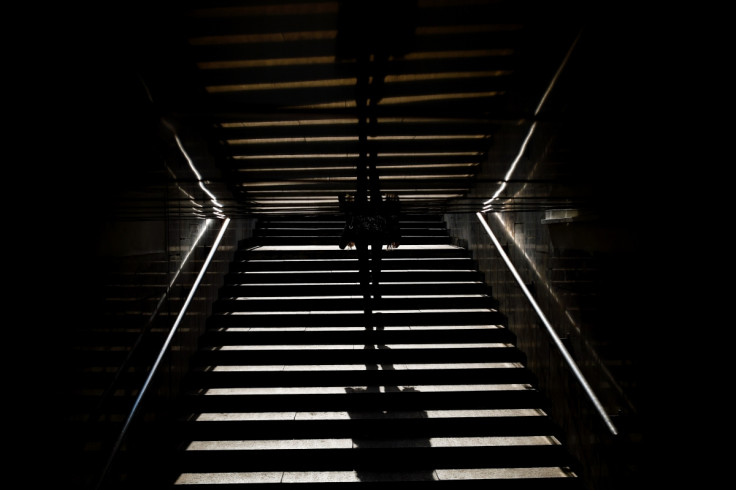 In a separate case, 13 "malnourished" children were bound with chains and padlocks by their parents inside a California "House of Horrors" for years. David and Louise Turpin, also from Texas, were arrested after one of the couple's daughters escaped the house and alerted police about the alleged torture.