More revelations have been made in the case of the 13 "malnourished" siblings who were bound with chains and padlocks by their parents inside a California "House of Horrors". After the maternal aunt of the children spoke against the abuse, their maternal uncle has now come forward as well.
Billy Lambert, the brother of Louise Anna Turpin, said that her sister had recently told him that she and David Turpin were planning to have their 14th child in 2018. In an interview with the Sunday People, Lambert said, "Only last month, Louise told me she and David were planning to have another child.
"I asked her why on earth they wanted more children and she said about wanting a reality TV show, which was also the reason they had moved to California so that they could be nearer to Hollywood. They thought it would make them millions and turn them into household names. They didn't care about the kids – it was all about them."
He also said that the sadistic pair wanted to be bigger than the TV show Kate Plus 8 – the reality show that made Kate Gosselin and her eight children stars. "She used to say how they would be perfect for TV and would often ­mention they would be bigger than the reality show Kate Plus 8," the siblings' uncle added.
Former aerospace engineer David and his stay-at-home wife Louise were arrested last week for holding their children captive for years. They have been charged with torture and child endangerment after the siblings, aged from two to 29, were found in a filthy home in Perris, 35 miles east of Los Angeles.
The 57-year-old father is also facing charges of sexually abusing a child after it was found that he had assaulted one of his daughters aged under 14 in their home.
However, the Disney-obsessed pair has pleaded not guilty to all the charges.
The Turpins made headlines after their 17-year-old daughter escaped from the house and alerted police to the plight of her siblings. Officers then interviewed the teenager, who they initially thought was 10 years old as she was "slightly emaciated". They then visited the address, where they found the other children in "dark and foul-smelling surroundings".
Louise's brother said that the discovery has shocked him and other family members, who used to think that David and Louise were living the perfect life.
"The pair are animals. If they were both given the death penalty, I wouldn't object," Lambert, a mobile home renovator, said.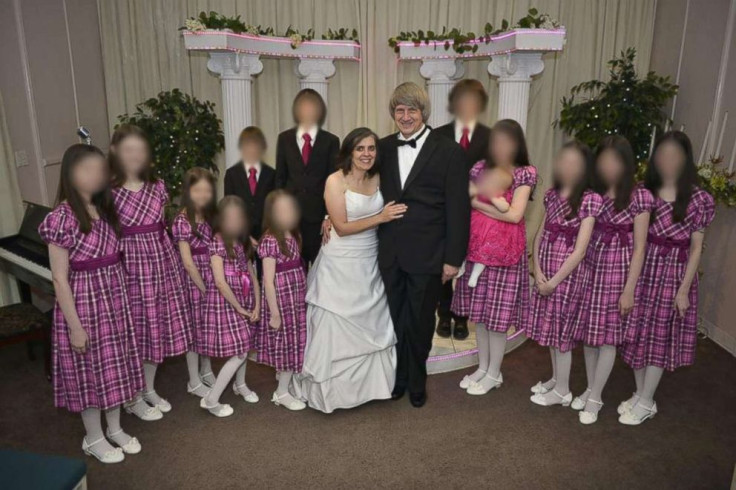 Lambert added he last saw the children in 2002. After that, whenever he asked Louise about them, she had an excuse of why she could not let her children speak to him. "As ­technology grew, I asked more and more to speak with the children on things like Skype but Louise always had an excuse.
"She'd say, 'Oh, the computer is broke' or 'The camera isn't working', but what she was doing was stopping us from seeing inside their warped and twisted world," he said.