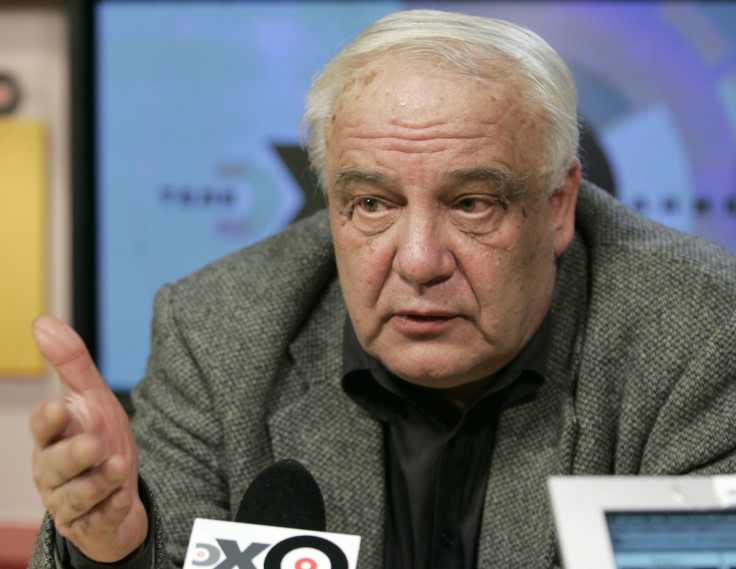 The Soviet-era dissident Vladimir Bukovsky described the downloading of more than 20,000 indecent images of children as a hobby "like stamp collecting", a British court has heard.
Bukovsky, 73, spent 12 years in Soviet prisons and labour camps before being released in 1976, when he was forced into exile and moved to the UK.
He denies five counts of making indecent images of children, five of possessing indecent images of children, and one of possessing a prohibited image of a child.
Prosecutor Will Carter told Cambridge Crown Court that Bukovsky had told police that at the end of the 1990s he was interested in issues involving Internet censorship and looked at what what was available online.
"What he said was that his initial curiosity turned into a hobby, rather like stamp-collecting."
Some of the material found on hard drives involved toddlers, even though Bukovsky told police the youngest were six or seven. Carter said Bukovsky had told police that he did not think he was harming anyone or committing any crime.
Carter said: "He said he wouldn't download any which showed a toddler although he said age could be difficult to judge."
The barrister said Bukovsky pointed out: "They [those in the images] looked to him as if they were enjoying themselves."
"The prosecution say that there was another side to this man which was far from laudable, an extensive interest in real children really being abused," The Telegraph reported.
Bukovsky has been an outspoken critic of Vladimir Putin. He accused the Kremlin of ordering the murder of former spy Alexander Litvinenko, who was poisoned with radioactive polonium-210 in London in 2006.
Forensic examination of Bukovsky's computers found that they contained some malware, but nothing indicated that indecent images of children had been externally placed on the devices.
The trial continues.