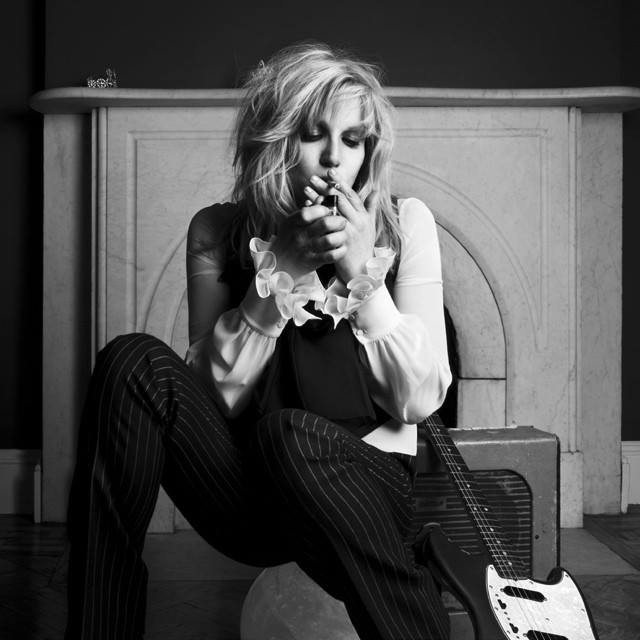 Courtney Love, former wife of Kurt Cobain and inspiration to rock chicks the world over, turns 50 tomorrow.
During her illustrious career, which has spanned more than two decades, she has fallen out with some of the industry's biggest names, battled drugs, and become a widow.
The Hole frontwoman has also ventured into acting, built a loyal fan base and sold millions of records.
As the 'Queen of Grunge' celebrates her milestone, IBTimes UK takes a look at some of her most hilarious, memorable, and often shockingly candid wisecracks.
On life
"Only dumb people are happy."
On 'finding' missing flight MH370
"I saw an article asked people to help search on [public website] Tomnod.com so I decided to give it a shot.
"I figured a plane would still be leaking some fuel so I searched for signs of an oil slick. I found one and there appeared to be an object nearby. I don't know if it is the plane or not, but I figured I'd do my part and bring some awareness to the site, for the sake of all the families involved.
On Disney
"I tried out for the Mickey Mouse Club when I was 11. But I read a Sylvia Plath poem about incest, so that wasn't really flying with Disney."
On hating fame
"Being famous is just like being in high school. But, I'm not interested in being the cheerleader. I'm not interested in being Gwen Stefani. She's the cheerleader, and I'm out in the smoker shed."
On relationship advice
"If you treat a girl like a dog she's going to piss on you."
On her love/hate relationship with the media
"I am God and my lawyers are my 12 disciples...do not f**k with me!"
On not selling out
"I would love to not have to use Kurt's cheques any more, to not have to live on Kurt's money. I want my money, my money that I'm going to make with my own fuckin' hands. [But] I'm f**king terrified. Commercial success killed my husband. I'm not sure I'm comfortable with commercial success. But I'm not going to let it fuck me up this time."
On struggling with drug addiction
"If you want to ask about my drug problem, go ask my big, fat, smart, ten-pound daughter. She'll answer any questions you have about it."
On being hard to work with
"I don't mean to be a diva, but some days you wake up and you're Barbara Streisand."
On her late husband Kurt Kobain
"He was so gorgeous... Kurt. I don't know how I got lucky that way."
On love
"Dating me is like dating a big red fire truck. I come with scandal, history and controversy"