While the world is still trying to decide if there is any sense behind US President Donald Trump typing the word 'covfefe' in a tweet on 30 May, one congressman has decided to ride a bill on its popularity.
Rep Mike Quigley, a Democrat from Illinois, has proposed the Communications Over Various Feeds Electronically for Engagement Act or Covfefe Act, which aims to preserve the president's social media posts as part of official records.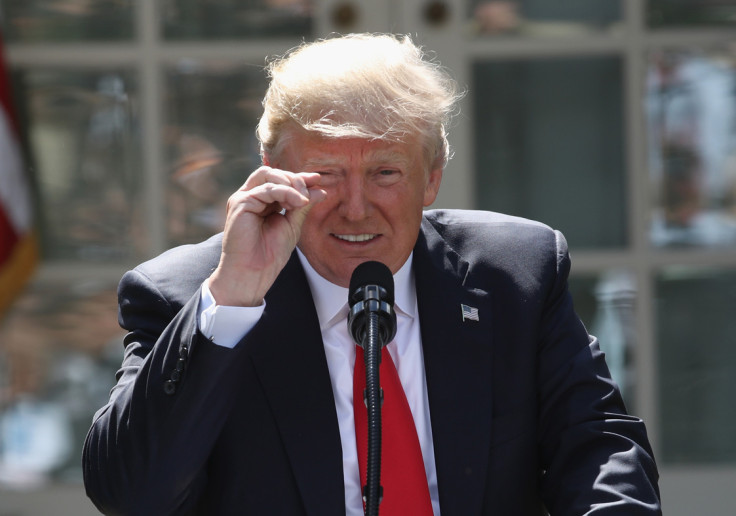 According to a press release by his office, the bill amends the Presidential Records Act "to include the term 'social media' as a documentary material". Currently, the National Archives does not keep records of the president's tweets but Quigley has introduced the bill considering Trump's "unprecedented" use of Twitter.
"In order to maintain public trust in government, elected officials must answer for what they do and say; this includes 140-character tweets," the congressman said. "Tweets are powerful and the president must be held accountable for every post."
The proposal for the Covfefe Act comes on the heels of another bill introduced by Quigley in March. The acronym-fond politician also framed the Make Access Records Available to Lead American Government Openness Act — better known as the Mar-A-Lago Act.
If passed, the bill would publicise visitor logs for "location[s] at which the president or the vice president regularly conducts official business," which in many cases happens to be Trump's Palm Beach golf property.
While the two bills are yet to pass through the House, folks at The Daily Show are making efforts to preserve Trump's tweets and make them readily available to the public.
Considering that every US president starting with Franklin D Roosevelt has had a library named after them, the Comedy Central show has decided to launch a pop-up version in honour of the current Potus.
The Donald J Trump Presidential Twitter Library will be set up in New York and open to the public from 16 June to 18 June between 11am and 7pm, admission free. Aside from reading Trump's tweets, visitors can also compose their own tweets while sitting on a golden toilet installed in the Oval Office set.