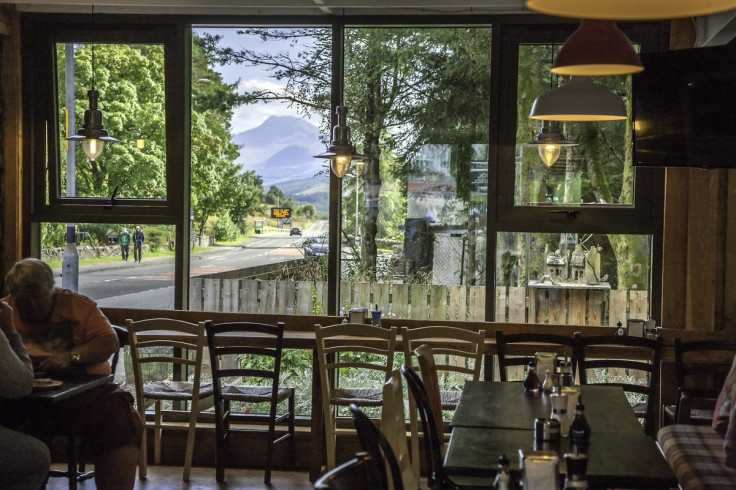 As many of us gear up to hit the sales and splash out on all manner of cut-price consumer goods, one little café in Scotland is promoting no such event this Black Friday.
The Real Food Café in Tyndrum is part of a growing movement frowning on the excessive consumerism of Black Friday. After reading our Marie Kondo-inspired comment piece on Wednesday (23 November), owner Sarah Heward of the innovative food joint got in touch about their #CrapFriday campaign.
Heward and her partner are encouraging their customers to support their antidote for the day — donating the equivalent of a Black Friday discount to toilettwinning.org in a bid to raise funds for impoverished communities in Malawi.
The café will donate £1 each time a customer spends £20 on food, or purchases a selection of treats and goodies or one of their travel mugs — and they even have a 'Twin-O-Meter' to track their progress. Once the toilets are built, they will be twinned with the toilets at The Real Food Café which will have a plaque detailing where their twinned Malawian toilet is located.
Heward spoke exclusively to IBTimes UK on her anti-consumerist project in a Q&A – see below.
Tell us why you decided to start your #CrapFriday campaign.
It was suggested by one of our marketing advisors that we should participate in Black Friday. Personally, I don't care for the overt commercialism of Black Friday and we didn't feel that what it stands for fitted with the café's values, so we weren't keen on being involved. However, we realised that there may be an opportunity to turn this around and build a campaign around an 'antidote' to Black Friday! So we set about thinking 'outside the box' to find a way for us and our customers to participate and make a positive contribution which fitted with our values around a sense of community, the environment and sustainability and that's how #CrapFriday was born!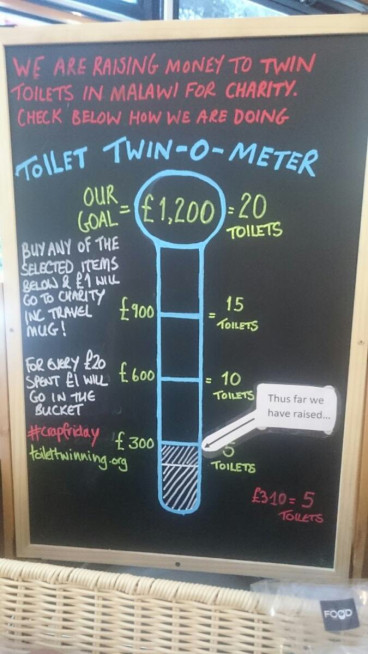 What inspired the motive to give back to this particular charity?
Several months ago whilst visiting the toilet at a friend's house I noticed that there was a plaque on the wall indicating that it had been twinned with a toilet in Africa. The plaque displayed a photograph of the loo and provided map co-ordinates of its location in Africa.
At the time I thought what a great idea and stored it away.
Roll forward to a couple of months ago when I was thinking about what to get my mum for Christmas and I decided to look into 'twinning' her toilet. My mum has everything she needs materially and being a generous-hearted person, I thought she would like the idea of having a plaque in her toilet, showing that it had been twinned with somewhere that desperately needs facilities that we take for granted.
I thought that it would give her a good feeling every time she visited her loo and that she'd love it as a Christmas gift. So, with this in mind I went onto the toilettwinning.org website and researched the concept. I was really impressed with their site and the background, which explained how they approach each toilet installation. In summary, each toilet costs £60 but only a fraction of this is the actual cost of materials to build the loo. Most of the investment goes on educating the people about how to use and care for the toilet, how better sanitation will reduce infant mortality and cut disease, thus making the project sustainable and helping to raise the locals' self-esteem by educating them to install and maintain improved facilities.
Although there are approximately 15 countries that toilettwinning.org operates in, we chose Malawi. My partner is a founder member of the REDD Horizon project and has visited the country many times. We love the fact that we are making a difference within a country where we have real connections.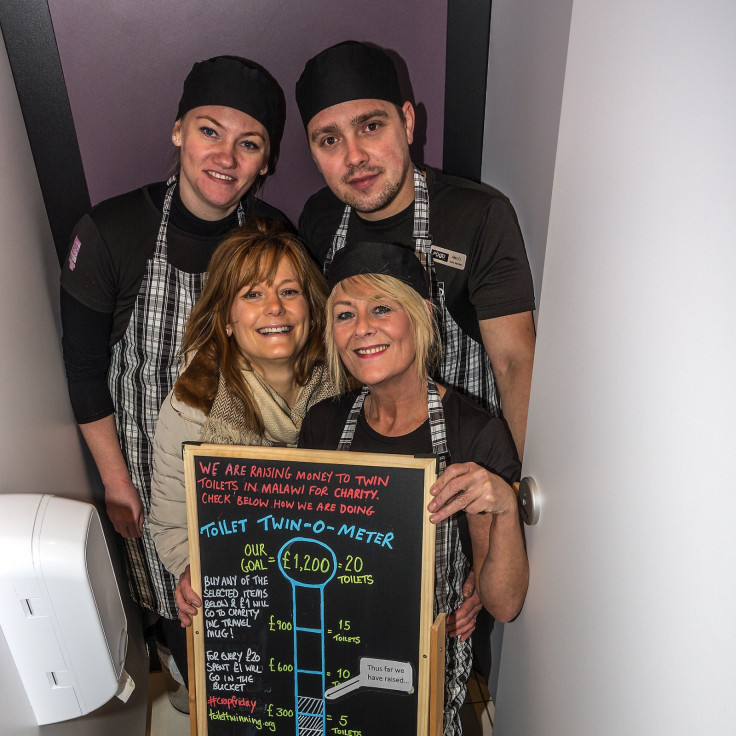 Why do you think it is so important to boycott this day?
I don't think it brings out the best in human nature or contributes to communities in any way. Black Friday is bold commercialism for commercialism sake and it doesn't give anything back. Black Friday is a marketing device that encourages greed and over-consumption and this is something which isn't sustainable as the population of the world is growing exponentially; there is not enough to go round.
Will you personally be snubbing all Black Friday sales?
Yes, as I think it's important not to encourage them, there are plenty of sales in January, if there is something I need and I'm happy to wait till then.
As well as donations being made by the café they have also set up a Just Giving page where anyone can pledge their support. To do so visit - www.justgiving.com/fundraising/Realfoodcafe.