Whether we care to admit it or not, the world is increasingly obsessive with the notion of "celebrity." You only have to take one glance at Kylie Jenner's 78.5m Instagram followers to recognise that. Aside from promoting lip enhancements, lurid outfits and cosmetics lines – built on her sister Kim Kardashian's colossal global fame – the 19-year-old is not known for any significant talent, as of yet.
To mark the release of Kill the King today (14 November), Dr Mark Griffiths discussed the psychology behind how and why people become obsessed with celebrities exclusively to IBTimes UK.
The film follows the lives of two young, damaged lovers who meet in a psychiatric hospital in 1974. The lead, Jack – played by Luke Grimes – is obsessed with Elvis Presley (Ron Livingston) – and is convinced he has to kill Elvis. He and his girlfriend Belle (Emily Browning) escape the hospital and head to Los Angeles to murder the King of rock n roll.
So in a world filled with Kardashians, the power of social media and vast consumerism, why does Dr Griffiths – Professor of Behavioural Addiction at Nottingham Trent University – think people are more obsessed with celebrities than ever?
"Most people are not obsessed with celebrities, but there are probably a lot more people who are obsessed compared to a couple of decades ago," he began.
"One study did estimate about 1% of their sample being obsessed with celebrities, but there is no comparative study prior to that. However, I do think that the numbers of people who have celebrity obsessions has increased over the last 20 years, and much of this is most likely due to the rise of celebrities using social media – and the fact that celebrities can now interact, if they want – hour by hour with their fan base."
Dr Griffiths emphasised the fact that people are more exposed to "famous" people on a daily basis, adding: "There is also an increase in general media coverage surrounding celebrity and celebrity lives, including a large increase in reality TV starring celebrities and an increase in the number of celebrity gossip magazines.
"These types of media and social media can give rise to what we psychologists call parasocial relationships. With respect to celebrities, parasocial relationships are one-sided relationships, where fans express interest, time, money, and/or emotion in and/or on the celebrity (while the celebrity is totally unaware of the fan in any singular or specific sense)," he continued.
But what exactly happens in the brain when we become obsessed with celebrities? Dr Griffiths reckons it's nothing to fret about... in most cases.
He said: "Celebrity infatuations are nothing to particularly worry about because they tend to be intense but relatively short-lived admiration for the person.
"Celebrity obsessions can be of a lot more concern. At their simplest level, a celebrity obsession is when someone constantly thinks about a particular celebrity in a way that most people would describe as abnormal. This can be to the point where the obsession conflicts with most other things in the individual's life including job or education, other relationships, and other hobbies.
"Research has shown that there is a correlation between the pathological aspects of celebrity worship and poor mental health such as high anxiety, more depression, high stress levels, increased illness, and poorer body image.
"Among teenage females there is a relationship between intense-personal celebrity worship and body image – basically, teenage girls who identify with celebrities have much poorer body image compared to other groups. In addition, most celebrity-obsessed individuals often suffer high levels of dissociation and fantasy-proneness," he continued.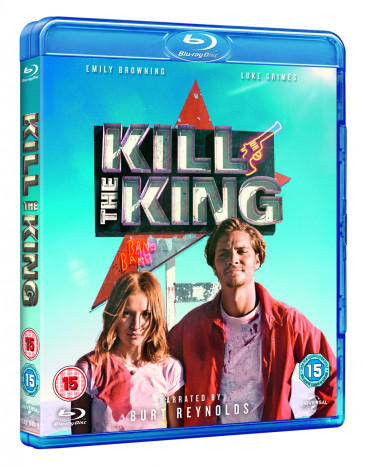 When it comes to celebrity obsessions, it could be presumed that the famous person in question would only have to qualify as a public figure; but it's more specific than that, according to Dr Griffiths.
He said: "At a micro-level, any person who is 'in the public eye' can be the object of a person's obsession, such as an author. But research and criminal prosecutions suggest they are more likely to be someone from the world of television, film and/or pop music.
"This is most likely because such celebrities tend to be more popular and have bigger followings in the public eye in media and on social media.
"At a micro-level, we are all individuals it could be something very idiosyncratic but given that the little research carried out tends to report that celebrity worshippers are sexually attracted to their celebrity of choice, then being "good looking" appears to be a common denominator," he continued.
In a world filled with celebrity worshippers, Dr Griffiths reassuringly claimed that Jack's persona and motives in Kill the King are rather different to the average Kim K fanatic.
He said: "While Jack's obsession with Elvis is somewhat extreme and arguably a type of 'Celebrity Worship Syndrome', his character doesn't seem to overlap too much with modern-day celebrity worshippers.
"Jack's character is more akin to celebrity stalkers or celebrity assassins, like John Lennon's killer Mark Chapman, than the archetypal young female totally obsessed and besotted with their favourite pop star or actor.
"Given that Kill the King was set in 1974 and celebrity obsession (and Celebrity Worship Syndrome) is a more modern day phenomenon, I wouldn't have expected that much overlap anyway," he added.
Kill the King is available on Digital Download, Blu-ray and DVD from 14<sup>th November, courtesy of Universal Pictures (UK).