The Apprentice Interview: Why Rebecca Jeffery feels like a 'cat with nine lives' and loves Lord Sugar
EXCLUSIVE: The 31-year-old mother shares a few thoughts on who might win the series.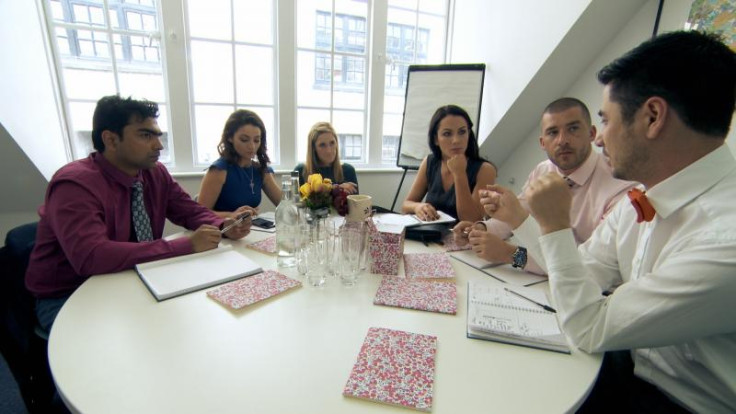 Team Nebula have taken quite the battering ever since series 12 of The Apprentice commenced – pretty much losing every week – including tonight's (10 November) episode.
As Lord Sugar beckoned his remaining candidates to The Shard to present them with the negotiation task, it all goes to pot; no surprises there. Both teams were given £1,000 spending money, and the ones who came back with the most cash won.
What seems to be a running theme in this series is the circle of doom that Nebula appear to have found themselves trapped in, and poor old Rebecca Jeffery – one of the most zealous candidates of the show thus far – got herself fired.
To be fair, she may as well have set up camp in the boardroom for the amount of time she's spent under the mighty three's gaze. (Lord Sugar, Karren Brady and Claude Littner, if you hadn't already guessed.) Alas, the 31-year-old design and marketing agency owner got the boot, but IBTimes UK were lucky enough to enjoy a Q&A with the ephemeral TV star in the wake of her elimination.
Why do you think you were fired last night?
Although I made a foolish mistake on the task, I don't think that was the main reason that Lord Sugar fired me. I had been on the losing team every week, I had been brought back into the boardroom twice and I hadn't really had any moments of excellence in the process. I think I was fired because he took into account the last six weeks of the process and both Trishna and Sofiane had shown some stronger moments than me.
Do you think Lord Sugar made the right decision?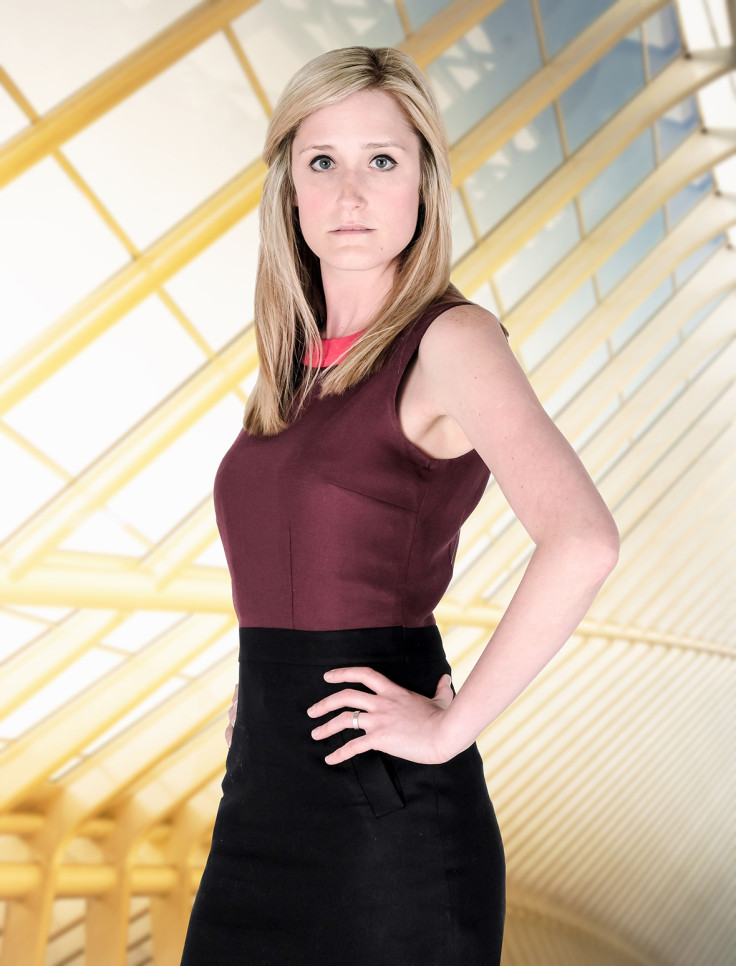 Rebecca Jeffery
BBC
I think he was probably right to fire me! It didn't feel like a horrible firing to me, I knew that I had probably used up all of my chances, I was like a cat with nine lives, and I essentially expected him to fire me once the team lost and Trishna brought me back in. At that point I had also lost heart a bit, because I was missing my little boy so much so I was a bit relieved to go home.
Any regrets from your actions in this week's task?
I wish we had decided to pick up the lengha and tagine before we got the bagels. Then we could have used the rest of the night to focus on the black soap.
I also think we got the timings wrong which led to us panicking and going to the 24 hour international supermarket to try and get the tagine and black soap. I was gutted when we went into the shop and they didn't have a tagine... they had tahini, and then they didn't have soap... they had soup!
I felt very responsible as I had made the phone call myself and somehow these items had become mine to negotiate too. At time it felt dreadful; that was hard. I know that this mistake was one of the reasons that we lost the task, but we also over paid for other items such as the cigars. We also should have considered the shop timings more than the geographical locations, which was where Trishna may have had the slightly wrong strategy.
Ultimate business tip for budding entrepreneurs?
I work with start-up businesses all the time in my marketing and design business and my best tip is:
If you want to start a business, then don't spend six months to a year thinking about it – just do it. The energy that you put into talking or thinking about your business could have been six months to a year spent actually doing it instead. The start-up businesses we see really succeeding are the ones that start off full throttle and evolve as they go along.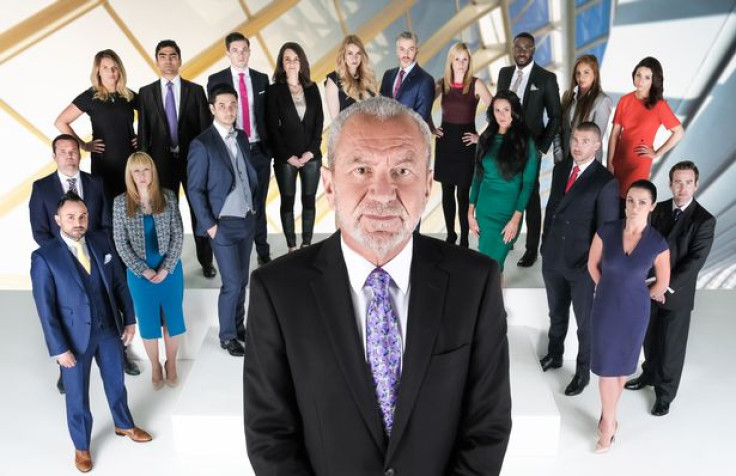 The Apprentice is in its 12th series
BBC
Who do you think will win the show?
The three people that I think could win The Apprentice are Frances, Courtney and Grainne.
I have worked with Frances a lot and she has good ideas, lots of energy and has been top sales person in a couple of the tasks.
Courtney has been in the winning team in every task so far and has just won as Project Manager. He gets on well with people, is likable and has had some nice comments in the boardroom.
Grainne is very level headed, speaks her mind and doesn't get flustered easily – she seems like a very strong candidate.
Has your opinion on Lord Sugar changed since starting the show?
I hugely admired Lord Sugar before filming started and still think he is absolutely inspiring. I have read both of his books and I am proud to have had the opportunity to meet him. He actually reminds me of my dad, as he is a no-nonsense, commercially-minded businessman who likes to get things done.
Hearing him speak in the boardroom is so impressive and I was so pleased that he is a truly fair man. I also found it fascinating to watch how he would guide the conversation in the boardroom around the topics that he wanted to discuss – often nudging the project manager in the right direction or helping them see who he thought they should bring back. It's just a shame that I didn't impress him more.
What more could you have offered if given another chance?
I would have offered lots more energy, ideas, been Project Manager and won my task by a mile – obviously! I also think that my business plan is very different to anything that Lord Sugar has ever invested in.
The Apprentice continues next Thursday at 9pm on BBC1.
© Copyright IBTimes 2023. All rights reserved.