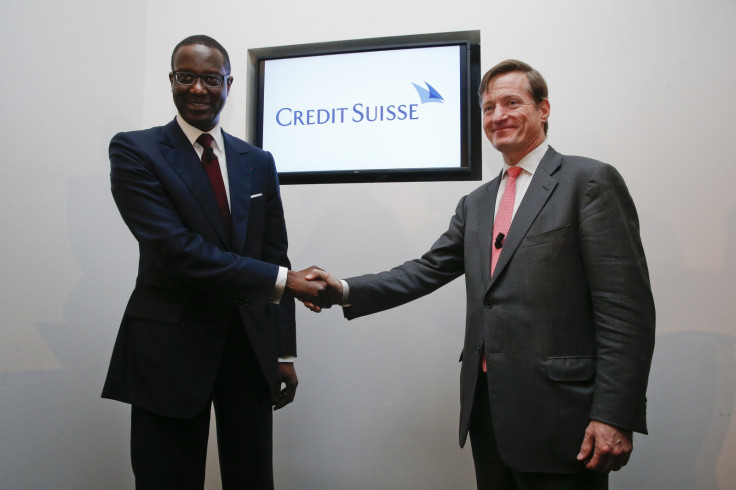 Swiss bank Credit Suisse has swung into a profit of CHF1.05bn (£705m, €1bn, $1.1bn) in its second quarter after it opened its financial year with an eye-watering loss.
In its first quarter of the year, the bank reported it had lost CHF700m due to a $2.06bn settlement paid out to regulators in the US in a criminal tax evasion case.
The management of the bank stated that it delivered improved results amidst economic and political developments. "The global economy showed signs of stabilization, with the US recovering slightly, oil prices stabilizing and economic data from the eurozone remaining solid, despite financial and political uncertainty relating to the Greek debt negotiations," it said in a statement.
With a slight jump of 7.9% in net revenue, it is obvious Credit Suisse's one-off costs dragged down its profits, although long-term headwinds remain a challenge for the Swiss lender, which make the high profit reported all the more impressive.
Analysts broadly expected the banking giant's profit to be somewhere between CHF700m-CHF800m.
Tidjane Thiam, who was named chief executive of Credit Suisse in March 2015, was faced with the challenge of pulling the bank out of a post-crisis slump.
Thiam was asked to turn the business around and focus on making cuts in its expensive investment bank and driving profits, while dealing with a strong Swiss Franc which dragged down the company's business overseas.
Assets under management were 2% higher and stood at CHF1.36tn during the quarter compared to the same time in 2014, although down slightly from the first quarter of 2015.