Cricket bat wife beater jailed after misleading court over job with Leicestershire club
Mustafa Bashir originally escaped prison after court was told he had been offered new sports contract.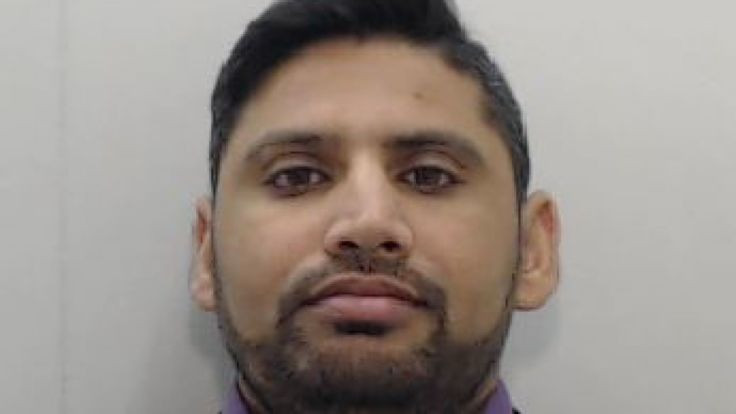 A man who beat his former wife with a cricket bat and forced her to drink bleach has been jailed for 18 months after previously escaping a prison sentence.
Mustafa Bashir, 34, was said by a judge to have misled a previous court hearing by claiming he would lose out on a professional cricket contract with Leicestershire County if he was sent to prison.
He claimed he was "about to sign the contract" for the position, producing a letter from a sports agent which said he "had a very bright future" with the club.
Despite admitting abusing then wife Fakhara Karim, he avoided jail and was handed an 18-month sentence suspended for two years.
But a review of the case was carried out after Leicestershire County Cricket Club said Bashir's claim of a job offer was "wholly false".
The club's chief executive, Wasim Khan, had called the claim "deeply disturbing" and said: "Leicestershire County Cricket Club are appalled that Bashir could have invented a job offer from the club in order, it would seem, to evade a prison sentence."
While the court heard Bashir had taken part in two net practice sessions with the club, there was no evidence of a contract offer.
Bashir, who has played cricket for Oldham and Bolton, denied misleading the court at the new hearing at Manchester Crown Court on Friday (7 April).
He claimed he "wasn't listening" when his barrister told the court about the contract, adding that he was "extremely emotional" and that there had been a "series of misunderstandings".
Bashir's new defence team also said the sports agent had "mistyped" the letter.
But Judge Richard Mansell QC dismissed the claims and revoked his earlier sentence.
Jailing Bashir for 18 months, he told him: "There's not a shred of evidence you were ever chosen to play for Leicestershire County Cricket Club, let alone you had received any offer of a full time contract."
He said the defendant could face a further criminal investigation into whether a separate offence of perverting the course of justice had been committed.
Bashir, of Hebers Court, Middleton, Greater Manchester, had last month admitted assault occasioning actual bodily harm, assault by beating, destroying or damaging property and using a destructive substance with intent to maim.
Judge Mansell had been criticised by domestic abuse campaigners and several MPs after he had said during the previous sentencing that Bashir's ex-wife was not vulnerable because she was "plainly intelligent" and had a network of friends and a degree.
Reviewing Bashir's sentence, the judge said his earlier comments were part of a legally required explanation of advice issued by the Sentencing Guidelines Council about the vulnerability of victims.
He said he had been explaining the different factors which can make a victim especially vulnerable.
This can include being very elderly, very young, disabled or socially isolated.
Determining the level of vulnerability of a domestic violence victim (source: Sentencing Guidelines Council)
1. For cultural, religious, language, financial or any other reasons, some victims of domestic violence may be more vulnerable than others, not least because these issues may make it almost impossible for the victim to leave a violent relationship.
2. Where a perpetrator has exploited a victim's vulnerability (for instance, when the circumstances have been used by the perpetrator to prevent the victim from seeking and obtaining help), an offence will warrant a higher penalty.
3. Age, disability or the fact that the victim was pregnant or had recently given birth at the time of the offence may make a victim particularly vulnerable.
4 Any steps taken to prevent the victim reporting an incident or obtaining assistance will usually aggravate the offence.
© Copyright IBTimes 2023. All rights reserved.