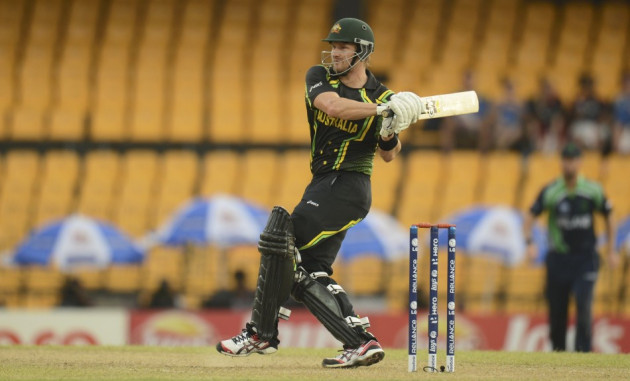 After the thrilling opening to the Super Eights stage of the T20 World Cup 2012, India and Australia will renew their rivalry with their opening games of Group 2, in Colombo. The reigning One Day International champions enjoyed solid wins over Afghanistan and England in Group A, while Australia beat Ireland and West Indies (the latter by the Duckworth/Lewis method) to qualify for this stage.
Who
Australia v India
Where
Colombo
When
Live coverage will begin from 2.30 pm BST on Sky Sports 2 and Sky Sports HD 2. Free real-time updates will be available on ESPN Cricinfo.
Overview
For both India and Australia, the tournament starts now; the luxury of being drawn against Associate teams like Afghanistan and Ireland meant, barring a miracle, both sides were certain of a place in the Super Eight stage and so it has transpired.
Of the two, however, it has been India who have been most impressive. They were perhaps a little rusty in the opening win over Afghanistan but spinners Harbhajan Singh and Piyush Chawla were in fine form against the English and MS Dhoni's men did send out a clear warning to sides who struggle against spinners... two of whom, incidentally, are in their group.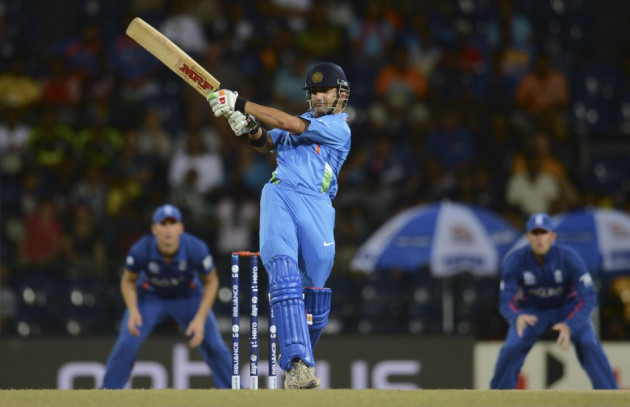 The South Africans and the Australians are both suspect players of the spinning ball and tend to struggle on tours of the subcontinent. The two teams' captains - AB de Villiers and George Bailey - will certainly be aware of that and will need a plan to counter that particular threat. This should be an interesting contest not only because of the spinners' threat but also because the South Africans and the Australians are probably the strongest teams, in terms of mental resilience, the sport has seen in recent years.
Australia have relied on Shane Watson so far and his Man of the Match performances in both games will mean he starts as Dhoni's primary target. If India can dismiss Watson early and cheap, then whether the Aussies are chasing or setting a total, pressure could be brought to bear on David Warner, Michael Hussey, Cameron White and Bailey. Having said that, India will be aware the Australians are in fine form with the bat - they managed 125/8 off 15.1 overs against Ireland and 100/1 off 9.1 overs against West Indies. Watson's innings of 51 off 30 balls and an unbeaten 41 off 24 in those two games hides solid contributions from Warner (54 off 37 from two innings) and Hussey (28 off 19 against West Indies). It would certainly help if one other batsman, apart from Watson, managed to hit 35+ regularly but as long as they're getting quick starts, Bailey won't be too worried.
The bowling does need some work though. Watson, Mitchell Starc, Pat Cummins and the rest of the team did well to restrict Ireland to 129 in the first game but came a cropper in their first real test. The West Indies hit them for 191 off 20 overs and the Indians do have big hitters too. Watson leads the way, again, with 5/55 from his eight overs so far, while the fact Starc returned with 3/35 from four overs againt a rampant West Indies will be good news.
The key man for India will be Virat Kohli, who followed his 50 off 39 balls against Afghanistan with 40 off 32 against England. He has 10 boundaries and two 6s to his name so far, which means that not only is he capable of the big hits but can and does get the singles and the doubles to rotate the strike and keep the scoreboard ticking over... a dangerous combination.
Aside from Kohli, the one man all of India will want a big score from is Virender Sehwag. The diminutive opener is as capable of destroying bowling attacks as Gayle is and is due a big score after managing only eight in the first game and being dropped for the second. The question, though, is will he play?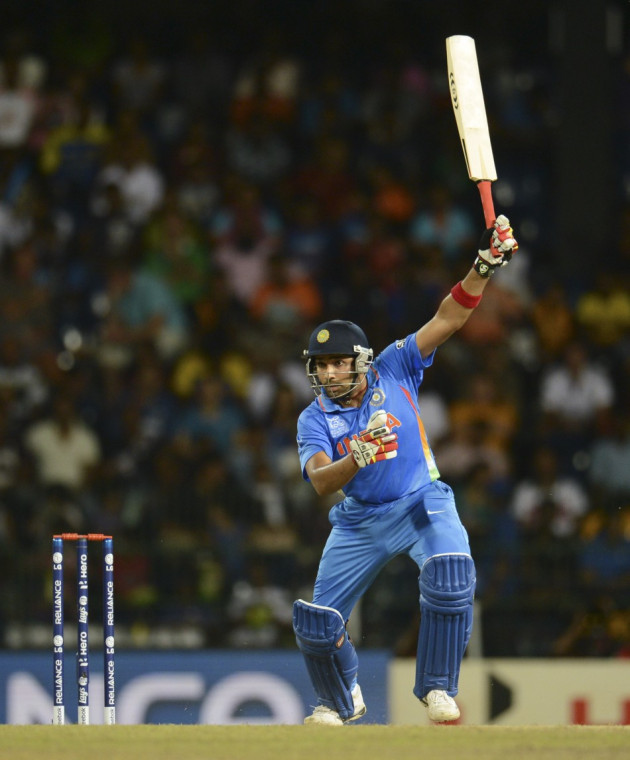 Gautam Gambhir's position as one of the openers should be safe, after the 45 off 38 against England, but he needs a partner. The presence of Kohli, Suresh Raina, MS Dhoni and Rohit Sharma in the middle order lends a powerful degree of solidity and the promise of runs... enough to carry Sehwag for this game should he fail again. But should he get going, it is entirely likely that middle order can sit back and watch the fireworks.
The Indian bowling is traditionally never the team's strong point, unless you're playing them in spinner-friendly conditions. In that case, the trio of Ravichandran Ashwin, Singh and Chawla, all of whom will likely play, can be a handful. Dhoni has spoken about the need to balance his side and will have to decide if playing three spinners and seamers Zaheer Khan and Pathan is worth the risk of dropping one batsman.