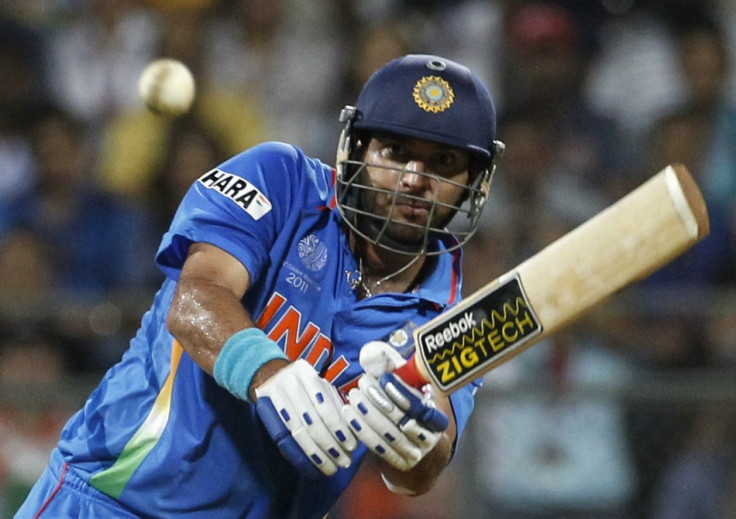 To dismay of Indian cricket fans, all-rounder Yuvraj Singh, the Player of the Tournament at the 2011 World Cup, has been diagnosed with malignant cancer.
The 30-year-old cricketer's family had earlier reported it was a "non-malignant tumour in the lungs" but it is now known the cancer is malignant.
"It is a rare tumour and is cancerous but it has been detected in stage one itself. Doctors had to decide whether to continue medication or go for chemotherapy but since parts of the tumour are just above the artery of his heart, there was a danger that while running it could burst. But it is 100 percent curable," Jatin Chaudhary, his doctor, said. The cricketer left recently to the United States to undergo chemotherapy.
Yuvi, as he is popularly called, is supposed to undergo a CT scan in March and some rehabilitation work in April, after which his complete recovery is expected. The hard-hitting batsman is expected to be back on the field by May.
His doctor also pointed out that an Indian hospital had falsely diagnosed Yuvi's cancer.
"His first biopsy report was stolen from his car and the second from a hospital, I don't want to name, did not give the correct diagnosis. It was a Russian doctor who detected the cancer and after consultations with doctors in U.S., it was decided that Yuvraj would undergo chemotherapy," Chaudhary said.
The cricketer has been receiving wishes from his fans and friends worldwide.
We wish Yuvraj Singh a quick recovery.