Ukraine's political crisis has spilled over into the Crimea and Western powers have slapped on a range of sanctions on Russia and President Vladimir Putin's inner circle.
Katia Elizarova, 27, a Russian supermodel and actress, has an insight into how rampant political tension has already affected her career and caused her to fear for her family and friends in her homeland, Ukraine, and Crimea.
She is one of the tens of thousands of Russians who have made their home in the UK capital in recent years, bringing with them hard cash and Slavic style.
But the warm welcome they initially received has been replaced by a sense of unease as Putin eyeballs the European Union, the US and Nato over the crisis in Crimea.
Elizarova's background is steeped in key parts of 20th century Russian history. Her great-grandfather married Lenin's sister and her grandfather was a former head of the KGB.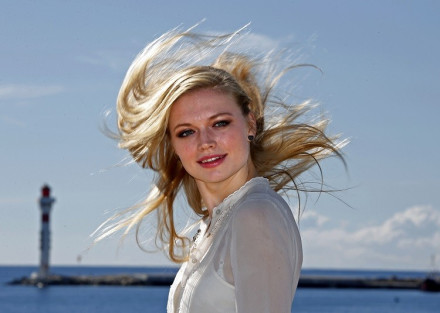 Spotted for her looks and style as a teenager she has worked for a stellar list of fashion houses including Versace, Valentino Jasper Conran and Victoria's Secret.
She moved to the UK as a14-year-old , studied law at university in London, and has lived and worked in the capital for a decade. She calls it home and has featured in the reality show Meet the Russians. She lives in upmarket Chelsea.
The recent geopolitical tensions have raised the question of divided loyalties between her adopted homeland and Mother Russia.
"People come over and ask what I think of Mr Putin and how do I see things escalating and what is happening with Crimea. Of course I love Russia but I don't want to answer for the problems in Russia. I live here. I studied international law, I see there are problems but also as a Russian I feel for my people and Russia as well."
Katia said that since the Ukrainian crisis erupted in February work has started to dry up and some of her film projects have been put on ice because of investor fears. The threat of Western sanctions on Russia is a major concern, she said, and she was worried for her modelling career
"Putting restrictions on would effect the fashion industry from an economical point of view and a creative point of view. Russia has to keep close ties with cities like London, Paris, New York and Milan, and with restrictions being imposed on Russia I don't see this going smoothly."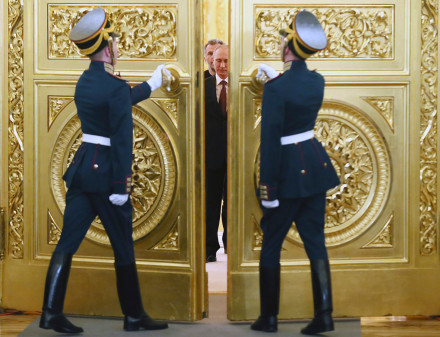 Like many of her fellow Russians in London, the anxiety of the growing crisis is causing enormous heartache. She still has immediate family in Russia and a Ukrainian grandmother she is deeply concerned about.
"She worries about war. Russians and Ukrainians are brothers by blood and culture. What is happening right now is not good and I'm really upset for my Russian and Ukrainian friends."
The simmering tensions are straining relationships and expressing themselves in a very 21st century manner: young Ukrainians ands Russians are "unfriending" one another on Facebook, she says with a sad smile.
"The conflict in that region should not influence the educated, young generation. We all want to work together in freedom and what is happening now is not helping."