Russian officials have threatened to boycott the Eurovision song contest over what they describe as the "politicised" victory of Ukrainian entry, 1944.
The winning song by Ukraine's Jamala alluded to the deportation of the Tatar's from the Crimea peninsula by dictator Josef Stalin's Soviet Union in the late 1940s.
"It was not the Ukrainian singer Jamala and her song '1944' that won the Eurovision 2016 - it was politics that beat art," MP Frants Klintsevich told Russian news agencies in the wake of the defeat, and said Russia should reconsider its participation in the contest.
Russian media outlets condemned the result on Sunday 15 May, with columnist Neil Clarke writing for the Kremlin-funded Russia Today news website that the result marks "the day the music died".
"A song contest whose well-intentioned original aim of national harmony has become the latest front in the Western elite's obsessional and relentless new Cold War against Russia," he wrote.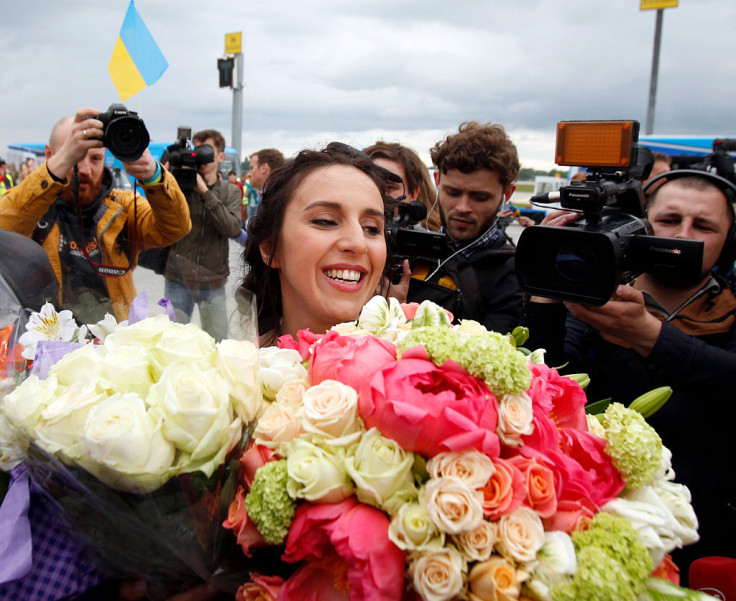 Russian presidential spokesman Dmitry Peskov asked whether Russia ought to pull out of next year's competition, amid reports Ukrainian MPs wanted Russian artists who have spoken in favour of the 2014 Russian annexation of Crimea banned. Peskov remarked that Ukraine was obliged to honour tournament rules, and remarked Russia should "wait to swing the sword".
Former Australian Prime Minister Tony Abbott, claimed he was happy to accept Australia's runner-up position to Ukraine, which he claimed had suffered at the hands of "bully" Russia.
"I have a lot of goodwill for the Ukraine, I think the Ukraine has suffered a lot over the last couple of decades and I think they're currently suffering at the hands of a bully," Mr Abbott told Sky News on Sunday night.
"So if this helps their morale, I think we should be prepared to accept second place."
Russian singer Sergey Lazarev had entered the competition as the bookmaker's favourite. Ahead of Saturday's final, Russia had called for the Ukrainian entry to be disqualified under rules banning politicised content, arguing the song was a statement about the Russian annexation of Ukraine in 2014.
Russia was leading Ukraine on the popular vote, but Ukraine claimed victory with 534 points after the votes of each competing nation's expert jury was taken into account. Australia came third with 511 points, while Russia had to settle for third place.
Russian foreign ministry spokeswoman Maria Zakharova mocked the competition on her Facebook page, claiming that soon the Syria conflict could be used by entrants to score easy points. "Assad blood, Assad worst. Give me prize, that we can host," she wrote in a mock ditty.
Data shows that the public from the two countries awarded one another high scores, with Russians giving Ukraine ten points, and Ukrainians giving the Russian entry the maximum 12 points.
However the countries' expert juries awarded each other no points.