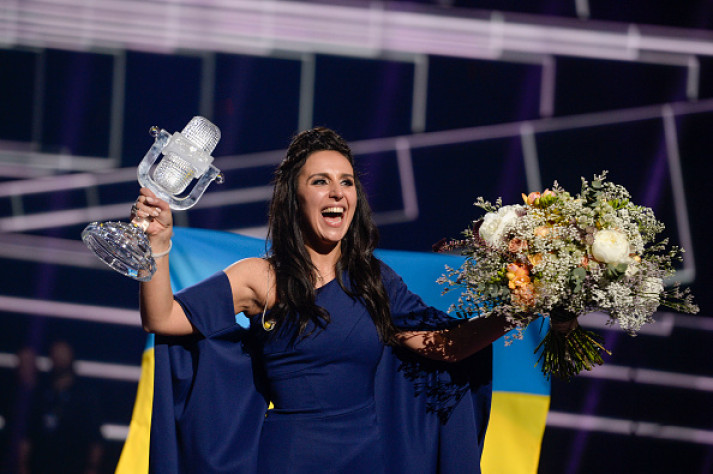 Ukraine has won the 61st Eurovision Song Contest. Singer Jamala topped the pop poll with her heart-felt song 1944, that won over the European audience. Her impassioned performance was stripped of the gimmicks and production that usually accompanies a Eurovision song and for once it was the lyrical quality of the track that made it a standout winner.
As she was named the winner, the 32-year-old former opera singer said poignantly: "I know that we sing a song about peace and love, but I really want peace and love for everyone."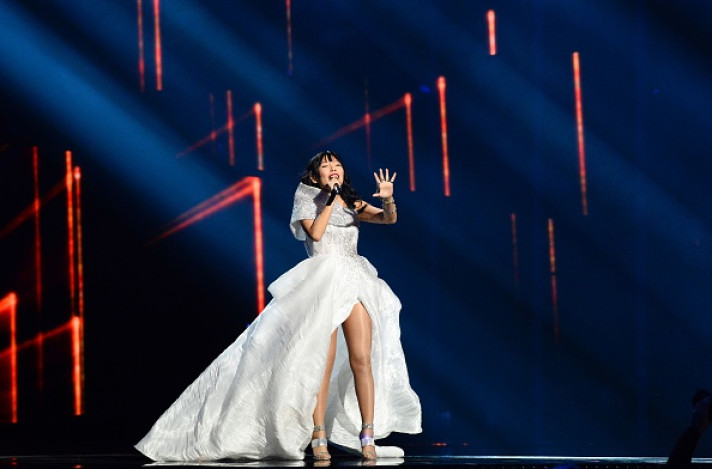 Dedicated to her great grandmother, the harrowing lyrics of the song recount the expulsion of almost 250,000 Tartars by Soviet dictator Joseph Stalin to Central Asia. Jamala said that she wanted to make her song 'about my great-grandmother Nazalkhan and thousands of Crimean Tatars who never had a chance to return to Crimea again.'
In her excitement she nearly took a tumble, but nothing was going to put a dampner on her win. The same could not be said however, for frontrunner in the competition Australia, who throughout the contest, looked like winning, however with a twist to the new voting system there was no way of knowing till the final vote was cast, who would take the Eurovision crown.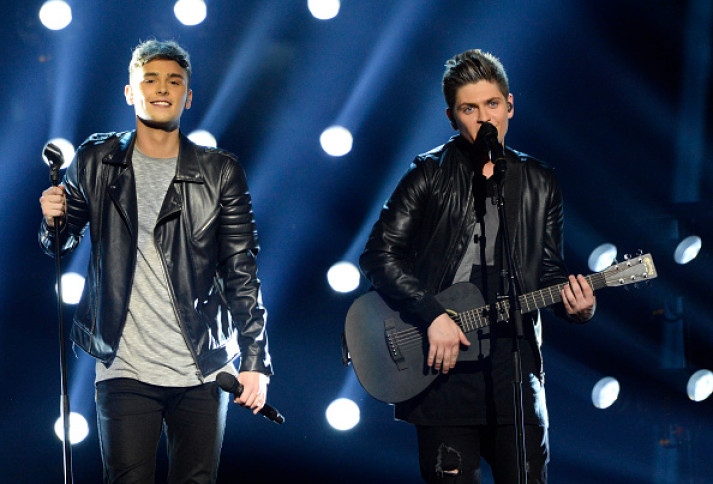 It was also a disappointing night for the UK who came in the bottom six with British entrants Joe and Jake scoring a paltry 62 points. Joe Woolford and Jake Shakeshaft's track You're Not Alone had popular appeal and they had the audience won over as they made the crowd a part of their performance, but it wasn't enough on the night.
Commentator Graham Norton was supportive of the duo nevertheless. "Heads held high, well done boys. Whatever happens tonight they can be very proud of their performance tonight," he said rather generously.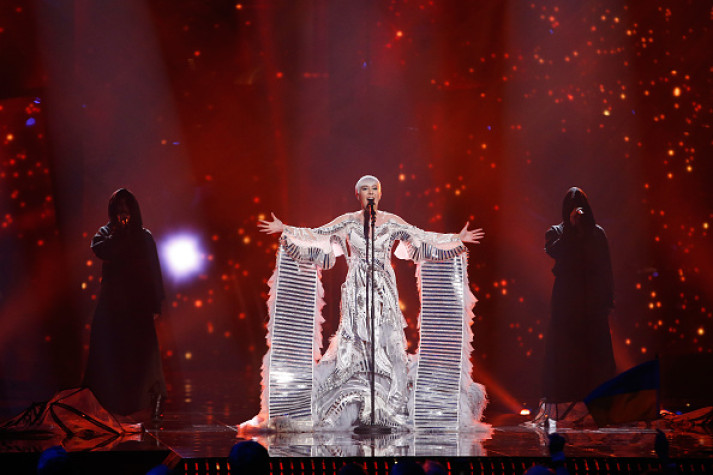 Regardless of the final result, the Eurovision Song Contest always makes for compelling viewing, although more often than not, for all the wrong reasons and this year was no different. The annual celebration of all that is kitsch and crazy outdid itself, with a litany of eclectic performances, garish costumes and cheesy staging, not to mention some highly questionable songs.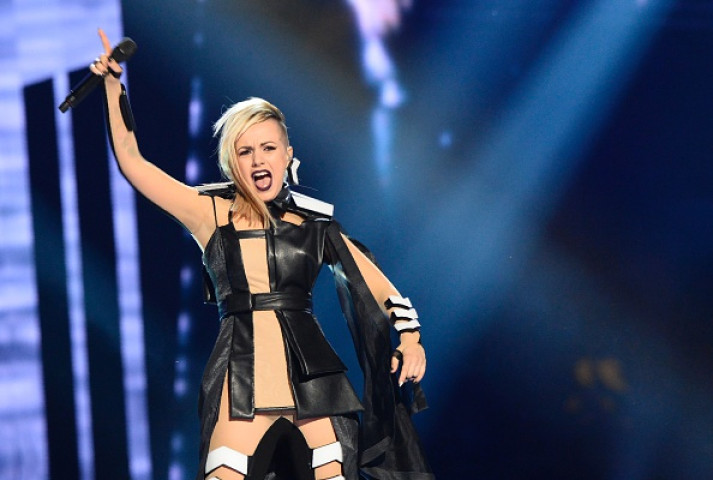 26 countries took part in the competition where anything goes. There was golden rain, an enchanted garden, a space age setting, barely-there body suits and cat suits, and bare-chested men, and for one night only, Australia became a part of Europe, proving that it could only happen at Eurovision.
Germany's entrant Jamie-Lee Kriewitz appeared dressed as a Japanese schoolgirl while Croatia's Nina Kraljic appeared to be wrapped in tin foil. Representing Bulgaria, Poli Genova went for a space age style in a over-sized monochrome ensemble as she sang If Love Was A Crime. Francesca Michielin performed in a romantic garden setting which should have won points for the staging if not the song.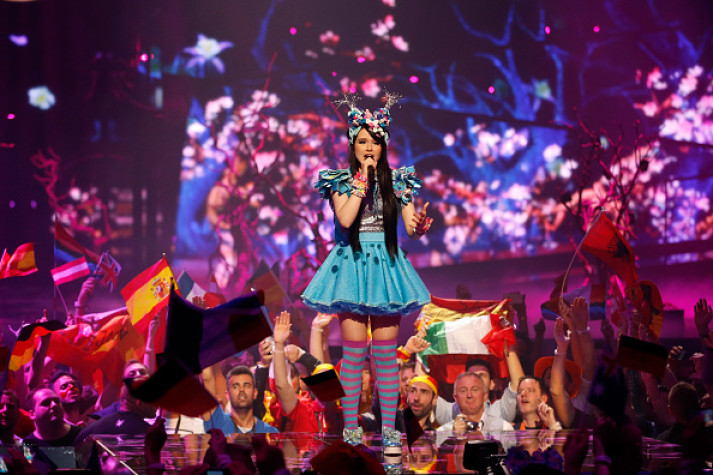 While the outfits were outrageous, the contestants themselves were, well less than interesting. When asked about her pre-performance routine, Australia's Dami Im replied: "I drink water." A favourite to win with her Bond inspired theme, she added that if she did walk away with the title would celebrate by having "a lemonade with the crew."
A highlight of the evening was an appearance by Suit and Tie singer Justin Timberlake, who brought a rare touch of star power to the event as he performed on the night.
Graham Norton also gave a nod to his predecessor the late Sir Terry Wogan who died in January this year.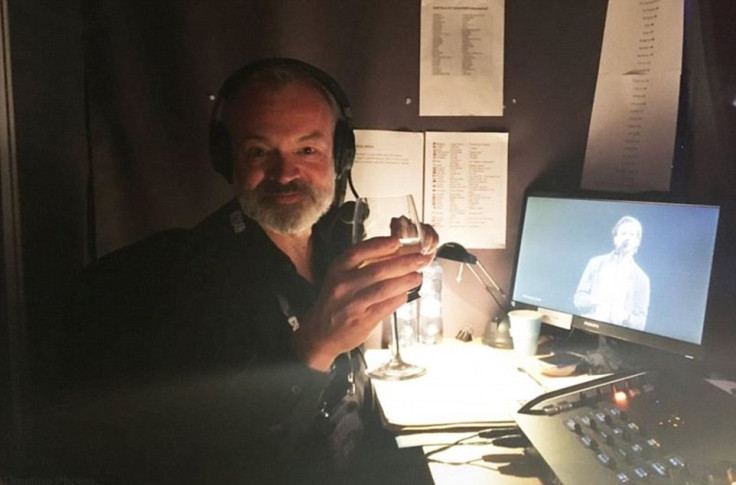 "Tonight Eurovision is a bittersweet one for many of us, because of course it is the first contest since the death of Sir Terry Wogan," he said. "'Eight years ago when I was lucky enough to get this job of commentating, Sir Terry very kindly, graciously phoned me and the only bit of advice he gave me was, 'don't have a drink before song nine.' Now, this is song nine...
"So whilst the crowd here cheer on their home boy, I would urge you back in the UK at home to raise a cup a mug, a glass, whatever you have in front of you and give thanks for the man who was, and always will be the voice of Eurovision. Sir Terry this is song nine."