Criminal Minds season 12 ended on a cliffhanger, with the lives of entire BAU team in grave danger. In this 10 May's episode entitled, Red Light, the team walked right into a trap from Mr Scratch, which resulted in a huge car crash.
Luke Alvez's SUV that has Jennifer Jareau, and Stephen Walker gets swiped, but David Rossi's ride, with Emily Prentiss and Tara Lewis, takes the brunt of the impact from the 18-wheeler truck, ramming into them as the show cuts to black.
The only people who are currently safe are Garcia and Spencer Reid – who successfully faced off in another psychological cat-and-mouse game with Cat Adams. Also Shemar Moore, who left the show during its 11th season, reprised his role as Derek Morgan in the final moments of the finale episode.
Showrunner Erica Messer teases the shocking finale and reveals what's in store for season 13. She told TV Guide, "We're usually ahead of the game in terms of breaking stories and stuff and we really had to be this year because of the arc for Dr. Reid. We always sort of knew the ending of the Reid of it all with Aubrey and that beautiful stuff with Gia Mantegna. But we kept saying, 'That's going to be tied up in a neat bow, but it feels like the season of unexpected twists for us,' and it felt like we earned the right to do a proper cliffhanger this year of all years. "
Teasing the "fighting" accident, she reveals what could happen next in the series. "We're expecting once they get out of the car at Scratch's hideout it's going to be bad news, but the fact that it was before they could even get there – that that was where the trap was – is frightening and unexpected. They were not prepared for it. We probably didn't decide on that completely until February and we shot it in March." Messer said.
When asked if everyone survives, the EP revealed, "Hope so! [Laughs] That's always the trick of those kinds of endings. If we do make a change, chances are it would be because of that accident. The writers start June 5 and that's something we'll hit the ground running with, with what happens after that accident."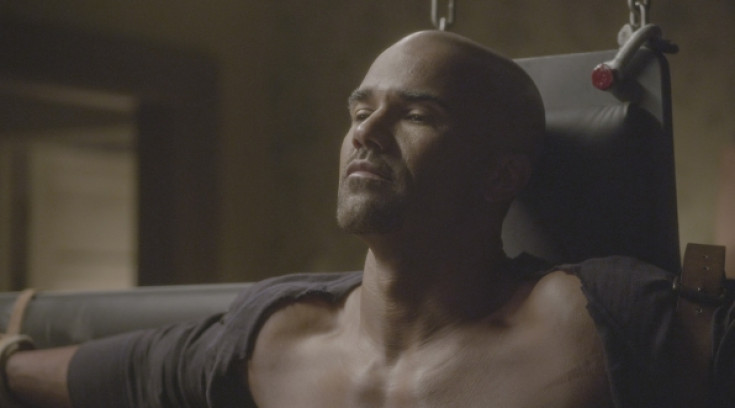 Will all the cast members return for Criminal Minds season 13? "I certainly hope so. I love this group. If I've learned anything in all these 13 years it's you can't truly prepare for anything." Messer revealed.
She added, "So I can't say yay or nay to that. I don't have all the control there, but I certainly hope so. I love the whole gang. I certainly hope we know by June 5 when our writers' room starts back up. We can't really move forward until we know the answer to all those questions. We've certainly started seasons before with actors' deals not done, but they were always in a good faith negotiation place, which I feel like is happening this year as well."
The two people who are safe in the finale are Reid and Garcia. "People aren't going to be worried about Reid or Garcia because they weren't in the car and obviously we have to acknowledge what Dr Reid has been through this year," the Criminal Minds producer added.