Real Madrid have confirmed Cristiano Ronaldo has signed a contract extension with the club.
Negotiations between the La Liga giants and the Portugal superstar have been ongoing for some time and the Spanish outfit has now announced that the 28-year-old has finally put pen to paper on a new deal, effectively ending all speculation surrounding the player's future.
No details regarding the length or size of the contract have been officially announced so far. However, the BBC claims Ronaldo's new deal will run to 2018 and will see him earn an annual salary of €17m (£14.25m).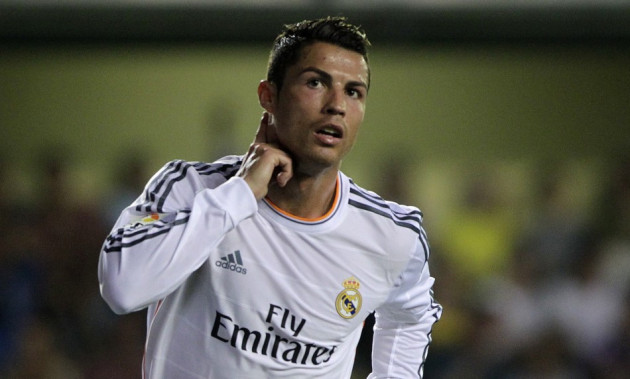 Ronaldo is set to appear at a press conference in the VIP box at the Bernabeu with club president Florentino Perez at 12:45pm BST to announce the contract renewal.
The contract extension not only ends speculation on Ronaldo's future but also Manchester United fans' hopes that the forward will return to Old Trafford in the near future. Numerous reports during the summer claimed the Portuguese is looking to leave Madrid, following the arrival of new world record signing (£85.3m) Gareth Bale from Tottenham Hotspur.
Ronaldo joined Madrid from Manchester United in 2009 in a £80m move, which remained a record fee, till the Bale transfer two weeks ago. The player has scored 203 goals in 203 appearances in all competitions for the Meringues so far, helping them to a La Liga title in 2011-12 and a Copa del Rey triumph in 2011.
Despite the constant speculation, Perez had always remained confident that Ronaldo would renew his contract and end his career at Madrid.
"Ronaldo wants to retire at Real Madrid, and we want him to retire here, just like [Zinedine] Zidane and so many other great players did," Perez had stated two months ago.