Real Madrid star Cristiano Ronaldo has revealed he is looking forward to returning to Manchester, as the Spanish giants prepare to take on the Premier League leaders in the first leg of their Champions League knock-out tie, on 13 February.
The 27-year-old Portuguese international spent six years at Old Trafford before his world record transfer to the Spanish capital in 2009. The two-legged tie against Sir Alex Ferguson's men will be the first time he has faced United since joining Madrid.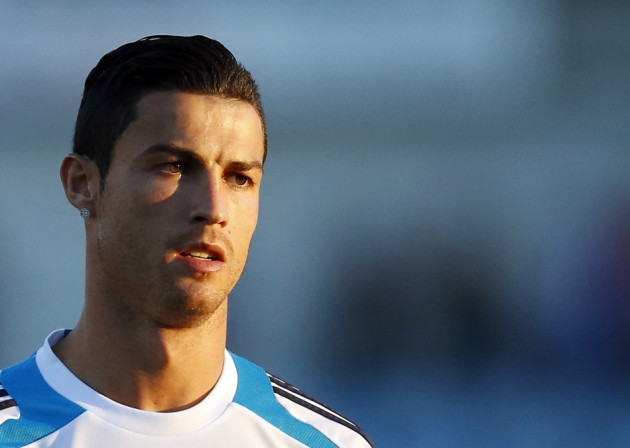 "I am so happy to be going back to Manchester. Manchester was my home and still is in my heart. I love it. Because when people treat you very well you never forget that. And I will never forget United, the people who work there and the supporters," Ronaldo explained.
The former Sporting player claimed he had a "strong feeling" that Madrid would face United in the Champions League this season. Madrid qualified second from their group - the Group of Death - behind Bundesliga champions Borussia Dortmund. United, meanwhile, topped Group H, beating out Romanians CFR Cluj, Portuguese club SC Braga and the Turkish side Galatasaray, who came second.
"On the day of the draw I was out training and I had this strong feeling that we were going to get Manchester United. When the draw was made I was very happy. It's a tough match of course - Madrid and United are the two biggest clubs in the world and it's a real 50-50. It could go either way," the former United star added.
The good news for United fans is that the Spanish champions are not enjoying a great run in La Liga. The brilliant performance in the midweek Spanish cup game (against Barcelona) was not repeated on Saturday evening, when a bizarre own goal by Ronaldo handed Jose Mourinho a sixth defeat of the league season. The defending champions are third in the league, with 43 points. They trail arch-rivals and leaders Barcelona by 15 and second-placed city rivals Atletico Madrid by four points.
In addition, Madrid No 1 and captain Iker Casillas has been sidelined with an injury to his hand and the veteran Spanish international is likely to miss both legs of the Champions League tie with United.
Ronaldo has been linked with a return to Old Trafford and his admiration for United manager Sir Alex Ferguson is well known. However, the forward was quick to emphasise that regardless of his feelings for United, he was committed to Madrid's project.
"Manchester United are the best team in England, they are great. Every year they win something. And they have a fantastic coach in Sir Alex Ferguson, I know that. But so have we in Jose Mourinho. And he's my coach now so I obviously hope Mourinho wins," Ronaldo concluded.