Cristiano Ronaldo Reveals New Retirement Plan As World Cup Looms In Distance
Ronaldo is now 38 years old and the next FIFA World Cup is scheduled to take place in 2026.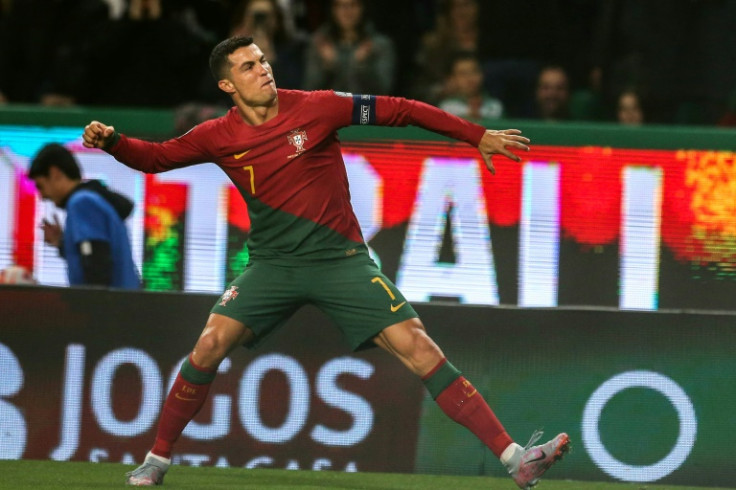 Portuguese superstar Cristiano Ronaldo is said to be determined to play at the 2026 FIFA World Cup despite having said goodbye to his World Cup dream when Portugal crashed out in the quarter-finals of the event in Qatar in 2022.
It has to be pointed out that Ronaldo is now 38 years old, and he will already be over forty when the next World Cup comes along in 2026. However, after joining Saudi Pro League side Al-Nassr in January, the five-time Ballon d'Or winner is reportedly planning to hold off on his retirement.
What is Ronaldo's current situation?
It may be remembered that Ronaldo parted ways with Premier League side Manchester United in late 2022 ahead of the Qatar World Cup. In January this year, he joined Al-Nassr in a deal that lasts two-and-a-half years.
That means that as it stands, he will be out of contract by the time the 2026 World Cup comes along. However, Cadena COPE is claiming that Ronaldo is already in talks with Al-Nassr about the possibility of extending his deal to 2027.
This means that he could still be playing active professional football and should be available for selection for what could potentially be his sixth World Cup tournament. He first made an appearance for Portugal in Germany 2006, and has since become the team captain and is one of the most legendary national team players. Despite enjoying success in the Nations League and the European Championships, the World Cup has so far eluded him.
Ronaldo is refusing to give up on his World Cup dream
He made a clear impact at Al-Nassr since arriving for the latter half of the previous campaign. However, they lost out on the league title by just a few points. This season, he has already scored ten goals and made five assists in the first eight matches.
Needless to say, he has not slowed down in terms of his scoring capabilities and as the Saudi Pro League becomes more competitive, Ronaldo appears to believe that he can continue to play at the top level worthy of World Cup selection.
Several top players from Europe joined Ronaldo in Saudi Arabia this summer, making it clear that the Saudi Pro League is no longer simply a retirement plan for washed out stars. The likes of former Liverpool captain Jordan Henderson, Brazilian star Neymar Jr. and current Ballon d'Or holder Karim Benzema are now playing for Saudi Arabian clubs.
Ronaldo was expected to retire soon
Following Portugal's exit from the Qatar last year, Ronaldo penned an emotional letter and made it clear that he was bidding his World Cup dream goodbye. In a social media post, he said: "I fought hard for this dream. In the 5 appearances I've marked in World Cups over 16 years, always by the side of great players and supported by millions of Portuguese, I gave my all."
He then said at the time that he does not think that he will be participating in another World Cup for his country. "Sadly yesterday the dream ended," he shared.
He was expected to play for Portugal until Euro 2024 next summer before announcing his international retirement. Now, if the reports are to be believed, he apparently intends to be on international duty until at least 2026.
Portugal's best finish at the World Cup when Ronaldo was playing was a semi-final exit in 2026, which was eventually won by Italy.
To date, he holds a record number of 201 international caps for any male player in history, during which time he has scored 123 goals. If he continues playing, he will surely extend these records.
His biggest rival, Lionel Messi, eventually came out victorious last year, winning the World Cup with Argentina. While Ronaldo has generally avoided discussing the GOAT race against the Argentine, winning the World Cup is something that his fans would surely want him to achieve.
He once said in an interview: "In the history books all other records will be there. But obviously a World Cup on the shelf wouldn't be bad. It would be a dream."
© Copyright IBTimes 2023. All rights reserved.