Cristiano Ronaldo Could Make WWE Debut With John Cena Later This Year In Saudi Arabia
Cristiano Ronaldo has netted 7 goals for Al-Nassr so far this season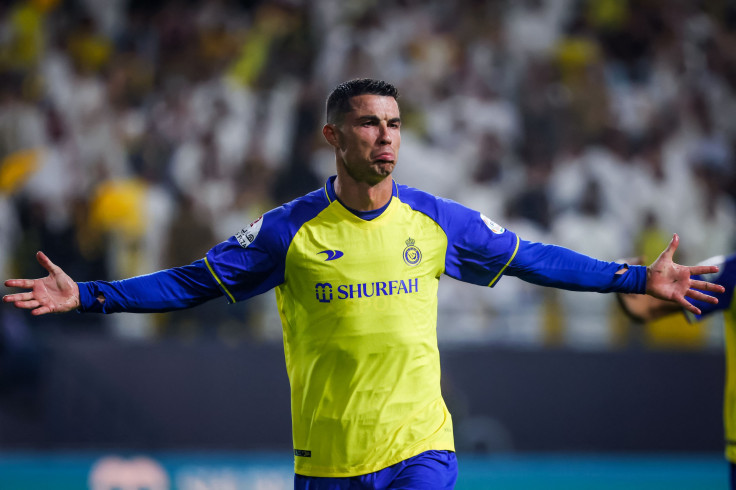 Cristiano Ronaldo could reportedly make his maiden WWE appearance alongside John Cena.
The WWE are planning to have Ronaldo make a guest appearance at their upcoming Crown Jewel show in Saudi Arabia on Nov. 4. If Ronaldo, who currently plays for Riyadh-based club Al-Nassr, agrees to appear on WWE, the forward will receive a large appearance fee.
Ronaldo, of course, would only be at the show to watch rather than getting physical in the ring.
The former Manchester United icon wouldn't be the first footballer to take part in a WWE show. Back in 2015, his former Red Devils teammate Wayne Rooney made a cameo at WWE Raw.
Former Norwich striker Grant Holt, ex-Wycombe Wanderers forward Adebayo Akinfenwa and German goalkeeper Tim Wiese have also all featured for the WWE.
Earlier this year in April, UFC owners Endeavor bought the leading wrestling company, WWE. The new owners are believed to be keen to bolster Crown Jewel's profile and potential revenue by having five-time Ballon d'Or winner, Ronaldo, at the event.
Crown Jewel is a yearly event held by the WWE in Saudi Arabia as part of a lucrative decade-long contract between the Kingdom and the sports entertainment company.
WWE has organised four previous Crown Jewel events in Saudi Arabia since 2018, as well as a number of other shows. In May, the city of Jeddah was the venue for the 2023 edition of the event titled "Night of Champions".
This year's Crown Jewel is yet to be formally announced by WWE, but it is being anticipated that the show will feature returning 13-time WWE champion Cena for his first event in Saudi Arabia since 2018.
In a past interview, Cena was asked about his stance on the ongoing GOAT debate between Ronaldo and his arch-rival Lionel Messi. Without any hesitation, the WWE superstar picked Ronaldo as his preference.
"If I had to name the best player, I would start and end with Cristiano Ronaldo. That's it," said Cena.
Following Ronaldo's arrival in the Saudi Pro League, the Middle Eastern country has welcomed many more superstars this year, including Karim Benzema, Neymar and Sadio Mane.
Ronaldo signed a two-and-a-half-year contract worth a reported $215m a season with Al-Nassr in December 2022. After a slow start to the 2023-24 campaign, where Al-Nassr lost the opening two fixtures of the Saudi Pro League, the side has now won four games on the trot, with Ronaldo scoring in each of those victories.
The Portugal international has netted seven goals in as many league fixtures for Al-Nassr, who are currently sixth in the table with 12 points.
© Copyright IBTimes 2023. All rights reserved.