Cristiano Ronaldo statue bulge: Real Madrid star's Portugal monument sends fans into a frenzy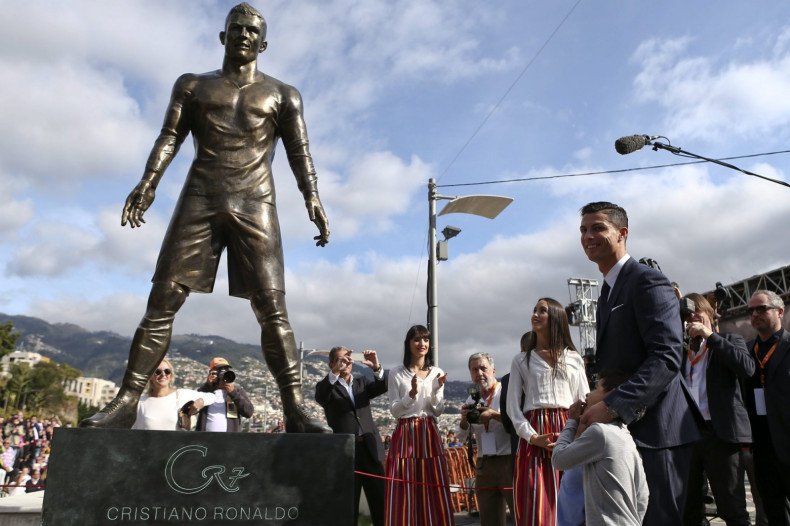 Real Madrid star Cristiano Ronaldo has sent fans into a frenzy after unveiling a 10ft bronze statue of himself in his hometown.
The Portuguese footballer's new monument was revealed in Funchal on the Portuguese island of Madeira and features a particularly prominent bulge.
The £3.4m figure is the latest addition to the CR7 Museum opened in Funchal in December 2013. It also includes more than 125 awards, including the two Ballon d'Or titles Ronaldo won in 2008 and 2013.
"I feel so proud to be honored with a statue in Madeira," the 29-year-old striker wrote on his official Twitter account.
"It's a huge joy to share this moment with my family and the people from Madeira. Thank you all for the warm reception."
While the Real Madrid star is pleased as punch with being immortalised in his hometown, fans could not help pointing out the mammoth sculpture's suggestive illusion.
Some suggested the well-endowed statue was made by a generous sculptor, while others claimed Ronaldo personally requested a huge bulge.