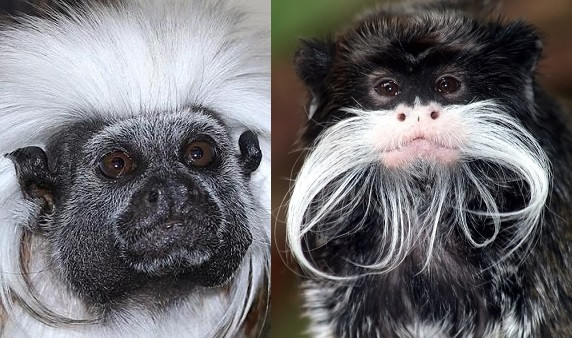 Five monkeys, including three which are a critically endangered species, have been stolen following a break-in at Blackpool Zoo.
Police are appealing for information after thieves cut a hole in the perimeter fence of the Zoo and took the monkeys from their enclosure overnight between 29 April and 30 April.
Two female and one baby Cotton-top Tamarins, which are a critically endangered species, and two male Emperor Tamarins were stolen.
Keepers at the zoo are said to be concerned about their welfare as the animals require specialist care treatment. The monkeys are thought to be valuable and police believe they were targeted specifically.
The National Wildlife Crime Unit are making enquires across Europe in a bid to trace them.
PC Steve Higgs, of Blackpool Police, said: "It would appear from the way that these thieves have broken into the zoo that this was a planned and pre-meditated crime and that the offenders knew what they were looking for and knew that the monkeys would be in the enclosures.
"I would appeal for anyone who has any information or any witnesses who saw anything suspicious on Tuesday evening or Wednesday morning to get in touch. It may be that there were dog walkers around at that time who may have seen people acting suspiciously.
"I would also appeal to anyone who may be offered these animals for sale to contact the police."
Darren Webster, the Zoo's director, added: "We are extremely saddened by the theft of these monkeys and it is imperative they receive the correct care in order to survive.
"All the animals were born here at Blackpool Zoo and are part of our zoo family, so I would like to urge anyone with any information to contact the police."
The Cotton-top Tamarins are one of the most endangered primates in the world. There are only around 6000 left in the wild in their native Columbia.