Greek police have moved more than 2,000 mostly Syrian and Iraqi refugees from the country's sprawling makeshift migrant camp Idomeni. More than 700 police were deployed to the camp, which had previously been home to 8,000 migrants hoping to reach northern Europe from Greece.
The clearing of the camp, which has swelled in numbers in recent months after the Balkan nations closed their borders to illegal migrants, began at dawn, AP reported. In total more than 54,000 refugees have been stranded in Greece since nations like Serbia and Croatia erected fences and closed their borders to stop the arrival of the migrants.
By midday on Wednesday a further 300 refugees had boarded buses on the second day of the clearing and beemn transported to new shelters provided by the army and local authorities. The evacuation is expected to last several more days.
Thus far, the clearing of the camp has been without violence or confrontation between police and the refugees. "It was a calm night," Vicky Markolefa, spokeswoman for the medical aid group Doctors Without Borders was quoted as saying. "What we are seeing is that people are leaving voluntarily. There has been no problem."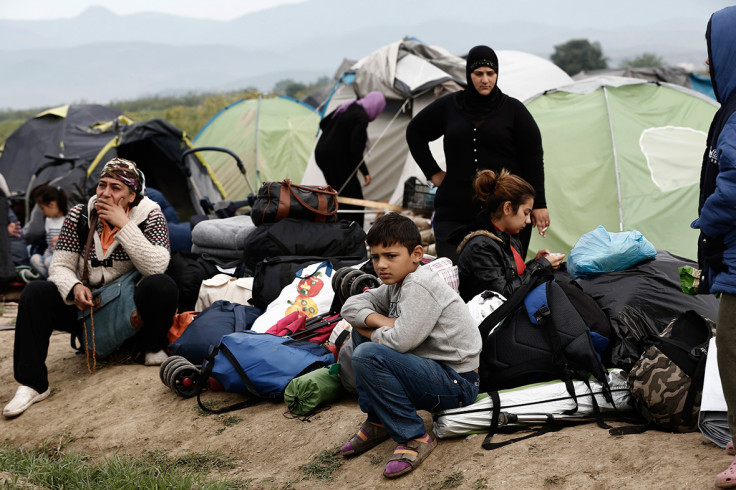 In 2016, 157,566 migrants have arrived in Greece, according to the International Organisation for Migration, the vast majority of them by sea from Turkey. While Syrians make up the largest national group arriving in the country, refugees from Iraq, Afghanistan, Pakistan and Iran have also arrived in unprecedented numbers, hoping to start a new life in Europe.
The clearing of Idomeni camps comes as the EU and Ankara wrangle over €6bn (£4.1bn) deal to operate a 'one-in, one-out' policy for refugees arriving from Syria, and a further €6bn in aid to assist Syrians in Turkey.
German leader Angela Merkel said on Monday (23 May) that the scheduled start date for Turkish visa-free travel in the Schengen zone, one of the largest incentives on offer to Turkey for accepting the deal, was no longer tenable. The chancellor cited delays in Ankara's reform of anti-terror laws and on press freedom and the judiciary as the reasons for the postponement, Deutsche Welle reported.