Slovenia says it will restrict the number of migrants passing through its territory in a bid to stem the flow of refugees travelling northwards to Germany and Scandinavia. The announcement sparked a domino effect in the Balkans, with neighbouring Croatia and Serbia following suit with similar moves.
Slovenia's interior ministry said it would bar entry to all those without a valid Schengen visa from 8 March. Those wishing to claim asylum in the country will be allowed to enter, along with migrants selected "on a case-by-case basis on humanitarian grounds".
The move is bound to create further backlogs of migrants on the Balkan route, with some 36,000 people already stranded on the Greek-Macedonian border. Nearly 500,000 refugees have passed through Slovenia's territory over the past six months but only 1% of them have asked for asylum in the country, according to Reuters.
Escalating crisis
Croatia also announced that it would clamp down on the transit of refugees, adding that it would offer passage to only those who carry proper visas.
"Apparently, Europe has decided to start a new phase in resolving the migrant crisis. It was concluded that on the Schengen zone borders the Schengen rules will be applied," Interior Minister Vlaho Orepic said according to the AFP news agency. "The border of Europe will be on the Macedonia-Greek frontier and we will respect the decisions which were made."
Meanwhile, Serbia's interior ministry said it was concerned about "becoming a reception centre for refugees" and moved to would align its border policy with Croatia and Slovenia.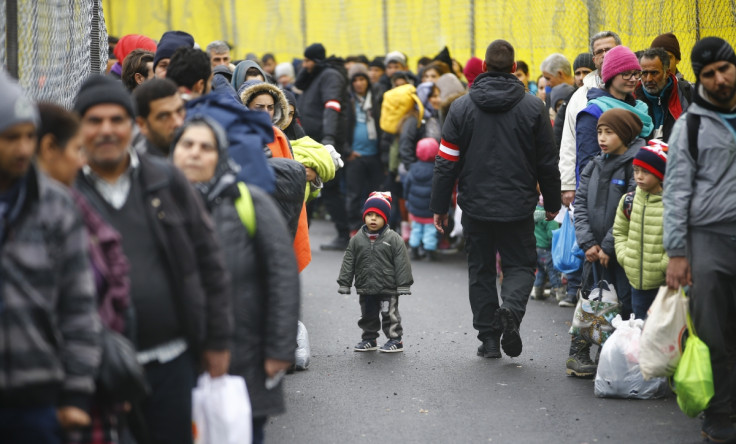 The announcements come after the EU agreed to a Turkish plan to resettle one Syrian refugee from camps in Turkey in exchange for every Syrian that Turkey takes from Greece in a bid to ease the refugee crisis. However, the legality of the radical proposal has been questioned by the UN's refugee agency, while Amnesty International said it was "wrought with moral and legal flaws".
More than one million people crossed the Mediterranean into Europe in 2015 from the Middle East, Africa and elsewhere, most of them landing in Greece. Some 131,000 migrants and refugees arrived in the continent in the first two months of 2016.