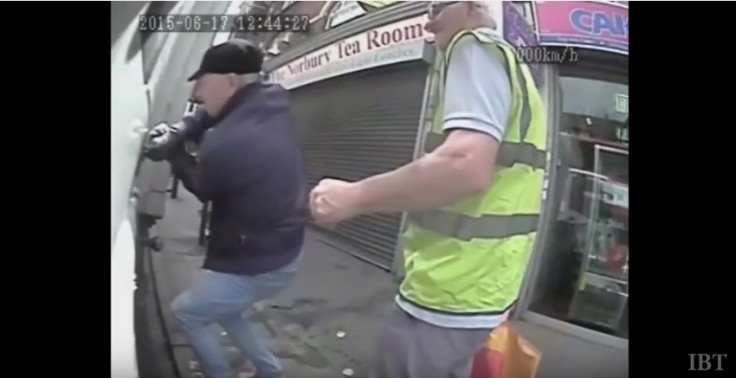 The Metropolitan Police has released footage of two elderly men stealing cash from a delivery truck in Croydon, south London. Police were called on Wednesday 17 June to reports of theft from the lorry while its driver was delivering food and wines to a nearby shop. Luckily, the driver caught the assailants on his lorry camera.
The footage shows two elderly men approaching the truck before one of them pulls out a pair of pliers from his jacket pocket. He then starts to work on the driver's door lock trying to get in. Having failed to do so, he walks around to the passenger door and manages to break in.
Once inside, he opens the driver's door to allow his partner, who was wearing a hi-vis jacket and sandals, to climb in. He pulls out a pair of bolt croppers from his shopping bag to release the cash box, which contained contained more than £1,000.
Police are appealing for anyone with any information about the theft to come forward. Call police on 101 quoting image 185438 (flat cap) and 185440 (yellow jacket) or Crimestoppers anonymously on 0800 555 111.