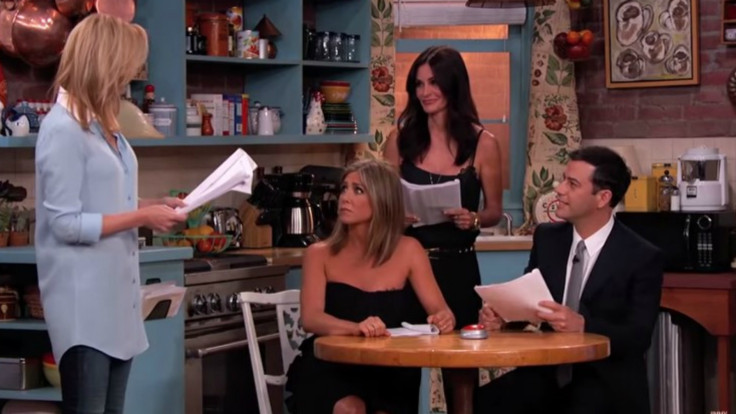 They played a dangerous game of backstabbing and bitching in the 1999 movie but 16 years later, the cast of Hollywood hit Cruel Intentions could not have looked more like the best of friends.
Actresses Sarah Michelle Gellar, Reese Witherspoon and Selma Blair reunited for a girls' night out to watch The Unauthorised Musical Parody Of Cruel Intentions in Los Angeles on 28 May.
Not only did they hang out together but Gellar, 38, and Blair, 42, recreated the infamous kiss between their respective characters, the scheming and promiscuous Kathryn Merteuil and naive student Cecile Caldwell.
Missing from the surprise reunion was their co-star and Witherspoon's ex-husband Ryan Phillippe, who played heartthrob Sebastian Valmont, although he attended a performance in April.
Children of the 1990s filled with nostalgia of the golden era are excitedly reminiscing over the reunion.
IBTimes UK takes a look at the other Hollywood casts that have come together decades later...
Pretty Woman (1990)
In celebration of their 25th anniversary, famous on-screen sweethearts Julia Roberts and Richard Gere joined forces for an appearance on the Today show.
As if the moment could not be more epic, the actors tried to recreate one of the film's iconic scenes although Gere, 65, could be forgiven for forgetting the lines.
Ghostbusters (1984)
With buzz about the all-female reboot circulating, fans of the supernatural classic were thrilled when Bill Murray, Dan Aykroyd, Sigourney Weaver, donned their ghostbusting suits and appeared on the cover of Entertainment Weekly magazine.
Speaking to the Today show about the success of the iconic franchise's first installment, Murray, 64, admitted: "I knew it was gonna be a huge movie. At that point, we were still watching Yankee Doodle Dandy on TV, so I thought we had a shot."
Breakfast Club (1985)
Everyone's favourite moody teenagers had spent almost three decades out of detention when they reunited to celebrate the cult film's 25th anniversary in 2010.
Cast member Molly Ringwald told Reuters at the time that the film was still in a league of its own despite all those years having passed.
The actress said: "Nobody's really managed to make a movie, I think, as good as what this movie was for the time. Until something comes along to replace it, I think it's firmly entrenched in movie classic history."
Shallow Hal (2001)
In what can only be described as an accidental reunion, Gwyneth Paltrow and Jack Black "ran into" each other while out and about in Los Angeles recently.
The Oscar-winner was without her fat suit and the funnyman has now grown facial hair but the bond between the unlikely on-screen couple is still just as strong. It is 2015 so of course, they marked the random meet-up with a good ol' modern selfie.
Maid In Manhattan (2002)
J.Lo must have been totally freaked out to find that Tyler Posey, who played her pre-teen son in the rom-com, was now a fully fledged man complete with a six-pack when they met at the Teen Choice Awards in 2014.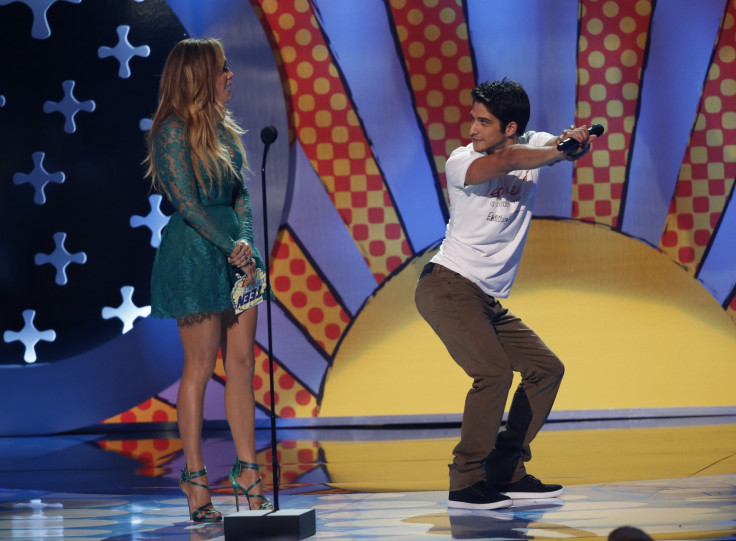 Fresh Prince Of Bel Air (1990)
Several members of the iconic TV comedy have reunited in recent years but the first will always be the most memorable. In 2011, Will Smith, James Avery (Uncle Phil), Alfonso Ribeiro (Carlton) and Tatyana Ali (Ashley), attended a charity lunch thrown by Karyn Parsons who played Aunty Hillary.
Since then, there have been multiple variations of meet-ups including Smith and Ribeiro and Ali and Smith.
Saved By The Bell (1989)
When the high school students of Bayside reunited in February 2015, they had a new classmate in the form of comedian Jimmy Fallon who orchestrated the whole thing for his talk show.
The whole gang including Zack Morris, A.C. Slater, Kelly Kapowski and even Principal Belding were all in attendance for the epic meet-up.
10 Things I Hate About You (1999)
It is one of the most iconic rom-coms of the 1990s so nostalgia was at an all-time high when Joseph Gordon-Levitt, Andrew Keegan, David Krumholtz and Susan May-Pratt teamed up again for a big night out in November 2014.
Unfortunately, missing from the action was Heath Ledger who died in 2008 and actresses Julia Stiles, Gabrielle Union and Larisa Oleynik.
Baby Boy (2001)
It had been 14 years since the ride-or-die couple had been seen together on-screen so it is no surprise Taraji P. Henson screeched like a hyena when Tyrese Gibson surprised her during an interview on The Arsenio Hall Show in November 2014.
Jody and Yvette forever.
When Harry Met Sally (1989)
After that awkward and very public sex scene, it is no surprise that it took Meg Ryan and Billy Crystal almost 25 years to come face-to-face again.
Recalling the moment when they filmed that particular scene, Ryan, 53, told reporters at a film awards ceremony in April 2014: "[It] was the longest day for me... I had to have thirty to forty orgasms that day."
Crystal, 67, wittily added: "It was one of the greatest days for me."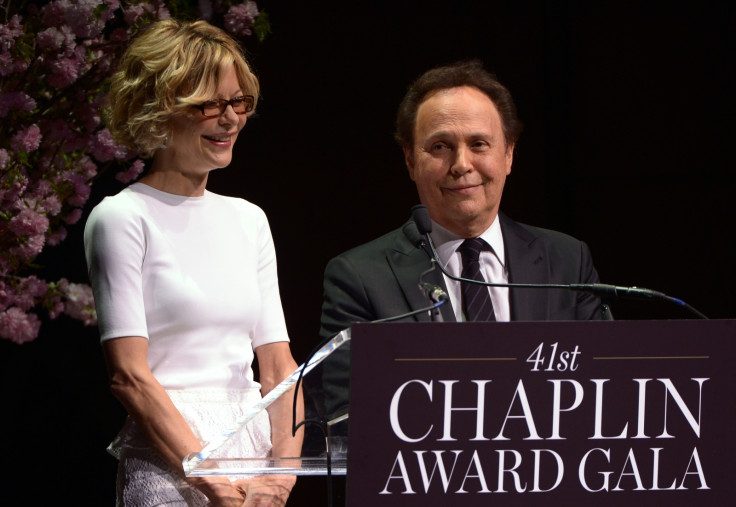 Friends (1994)
US talkshow host Jimmy Kimmel played a sly card when he planned the ultimate surprise for his guest Jennifer Aniston.
The actress however did not know that her former sitcom co-stars Courtney Cox and Lisa Kudrow were waiting in the wings for a quick trip down memory lane.
After leading the 48-year-old onto a replica of Monica's flat, Aniston's on-screen BFFs popped out to help recite lines for a scene.
It was probably the closest things fans will ever have to a Friends reunion.