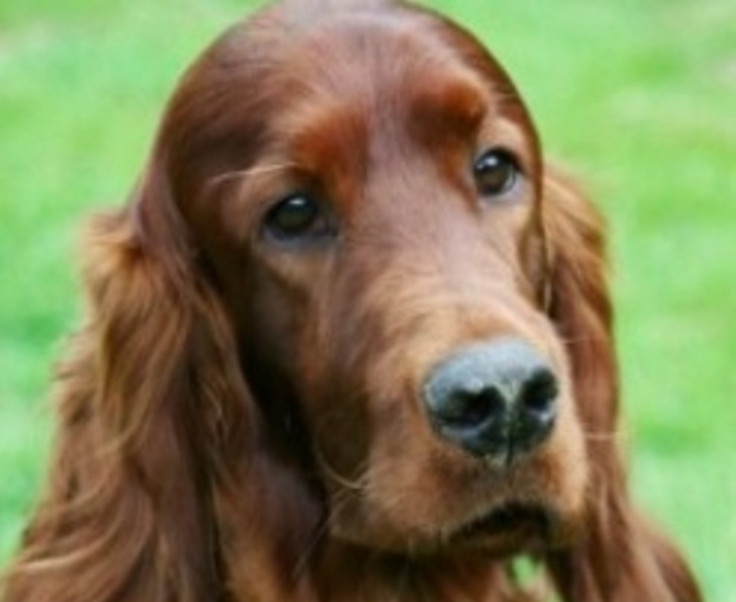 Kennel Club has said Irish settler Jagger who died after competing at the Crufts event in Birmingham earlier this month ingested poison in Belgium.
Despite a post-mortem report revealing two "fast-acting" poisons in the beef eaten by Jagger at Crufts, he showed no signs of the illness until he was back in Belgium, said the club.
The club added it was "inconceivable" that Jagger was poisoned at Crufts.
"There has been a lot of concern about whether the poisoning happened at Crufts and we are now able to reassure all dog lovers who came to Crufts that this could not have been possible," said a spokesman for the Kennel Club, reported BBC News.
"[It is] highly likely that the poisons, thought to be on a piece of beef, were eaten in Belgium, shortly before Jagger's death. We must conclude that it is inconceivable that he could have been poisoned at Crufts on Thursday 5 March, some 28 to 36 hours earlier.
"Furthermore, the poison is thought to have been given on a piece of beef that was still largely undigested when the autopsy was performed on Saturday 7 March morning, and food is usually absorbed in dogs within six hours."
Jagger, 3, whose pedigree name is Thendara Satisfaction, is owned by Belgian Aleksandra Lauwers and Leicester-based breeder Dee Milligan-Bott and her husband, Jeremy Bott.
He died on 7 March after returning to Belgium with Aleksandra Lauwers.
His Leicester-based co-owners had earlier said they believe he must have been poisoned, "while on his bench" at the National Exhibition Centre (NEC) show.
While co-owner Jeremy Bott said Jagger might not have been specifically targeted, the culprit may hold, "a grudge against dogs or the Crufts show".
Jagger came second in his class at the NEC show in Birmingham on 5 March.