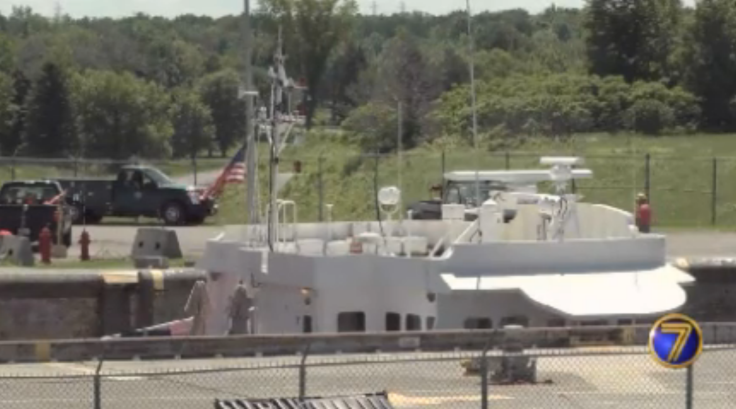 Authorities announced 30 people abroad the Saint Laurent were injured when the cruise ship crashed into a lock wall in upstate New York.
The US Coast Guard said the 286-foot vessel was traveling from Montreal to Toronto when the incident occurred in the Eisenhower Lock in Massena after 9pm on 18 June. The cruise ship carried 273 people on board, NBC News reported, including 192 French and Swiss passengers and 81 crew members.
Nineteen passengers and three crew members were treated for minor inures at a Massena hospital and released, according to NBC News. However, WNYTV noted that 30 individuals had been removed from the ship due to injuries.
The Coast Guard said the lock was drained of all water as the damaged is assesed. Navigation in the section of the seaway was suspended until the ship is moved. According to officials, at least nine other vessels have been delayed since the seaway closed.
Fox28 WNYF reported that officials had used a crane with a bucket to remove passengers from the cruise ship on 19 June. Several buses were used to take passengers to Montreal. Officials said that by Friday, all passengers had been removed from the vessel.
FleetPro, which manages the ship, told reporters that 50 passengers had been taken to Montreal to fly out Friday night. Meanwhile, another 150 passengers would be staying in Montreal to fly out on Saturday.
The crash remains under investigation. However, an initial damage assessment revealed that 10ft of the bow had been pushed inwards during the crash, causing water to leak into the ship. WNYF reported that officials had found no significant damage to the lock.