Ssupermodel Gisele Bundchen and Hollywood actors like Vin Diesel and Tilda Swinton jetted into Cuba as a grand colonial avenue in Havana was transformed into a private runway for French fashion house Chanel.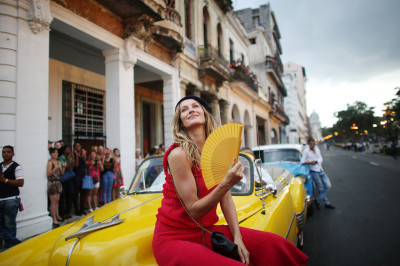 Chanel is the first major fashion house to send models down the catwalk in Cuba, highlighting warming relations with the West. Karl Lagerfeld said his latest inter-seasonal Cruise collection was inspired by the "cultural richness and opening up of Cuba".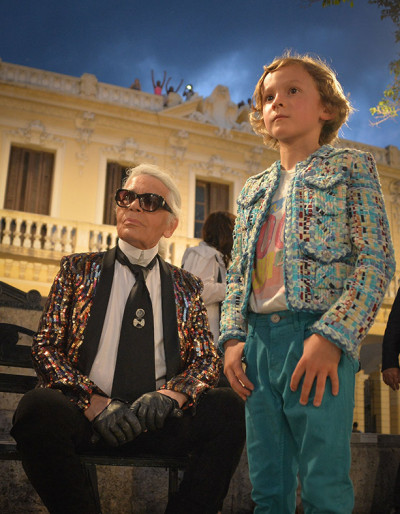 Oscar winner Swinton said the show was a once-in-a-lifetime event. "I came here because I was invited. It's a wonderful once-in-a-lifetime invitation to come to Cuba, which is a place like many of us that I've been wanting to come to for years and never managed to. I never expected to come here with Chanel but Chanel brought me here and I'm very grateful," she said.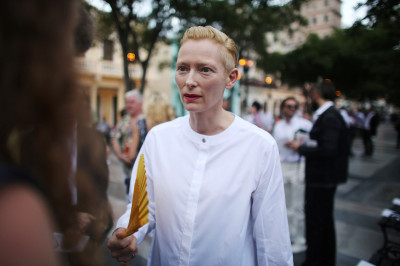 Cuba is fast becoming one of the world's most fashionable destinations, as tourists and the style elite seek to savour its faded glamour and Caribbean flair before it changes too much. But the exclusive Chanel show was also a reminder of new inequalities on the Caribbean island. Heavy security kept locals away, forcing them to look on from their balconies to catch a glimpse of the runway show.
Liliana Suarez had travelled from the Cuban province of Matanzas to Havana (103km or 64 miles) to watch the Chanel show and expressed her disappointment that locals were excluded from the historic event. "It is very good in accordance with the opening up (of the country) to the world by the Cuban government and that Cuba is a boom in the world but the decision for this runway to be only for very limited personnel, from embassies, foreigners, is very ridiculous because if they come and decide to have a fashion show in Cuba, it is for the Cuban people, for people who are hungry for these events," she said.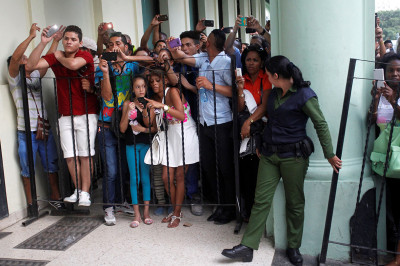 Although Chanel chose Havana as the location for the show, its luxury goods are not sold in Cuba and most locals could not even dream of affording them given that the average salary in the island is $25 (£17.25) per month.
Chanel said it was harking back to the roots of the line originally designed for wealthy Americans holidaying on yachts and cruises in the Caribbean to escape the winter grey.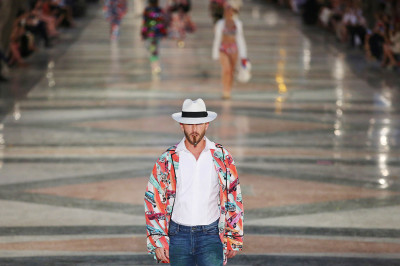 The show was the most extreme manifestation to date of the status Cuba has assumed in the international art and cultural scene since the December 2014 declaration of detente with the US. President Barack Obama visited the country in March, the Rolling Stones performed in Havana the same week, the first US cruise in nearly four decades docked this week (2 May) and the latest instalment of the multibillion-dollar Fast and Furious action movie franchise is currently filming on location here.