In an attempt to quash dissenting opinion, the Cuban government is reportedly blocking text messages that contain a number of keywords including "democracy", "human rights" and "hunger strike", an investigation has revealed.
Published in Spanish-language news outlet 14YMedio.com, the findings were compiled by well-known dissident blogger Yoani Sanchez and journalist Reinaldo Escobar, who found evidence that at least 30 keywords were responsible for text messages in the country being filtered.
Compiled with the help of Eliecer Avila, head of opposition youth group Somos Mas, the team experimented "over several days" at various areas on the island with different mobile handsets.
Each time, the report claims, messages containing banned keywords were "lost on the way."
Reuters conducted an independent investigation into the claims and came to the same conclusion – that keyword-ridden texts did not reach their destination despite appearing as 'sent' on the users' mobile phone. The news agency tested words including "Somos Mas", "democracy," and "human rights."
It remains unknown how long the Cuban government has allegedly been filtering the text messages of its citizens. The state communications provider CubaCell, which is a fork of the Empresa de Telecomunicaciones de Cuba SA (ETECSA) declined to comment on the accusations. Currently, roughly 3m accounts are registered to the service in the communist state.
"We always thought texts were vanishing because the provider is so incompetent, then we decided to check using words that bothered the government," Avila told Reuters. "We discovered not just us but the entire country is being censored. It just shows how insecure and paranoid the government is."
According to the 14YMedio report, very few Cuban citizens use any form of encryption when sending text messages. However many younger people are now turning to virtual private networks (VPNs) to add an extra layer of security when on public WiFi. Currently, access to popular online platforms like Telegram or WhatsApp is also restricted.
According to Freedom House, a pro-democracy website that tracks human rights violations across the globe, between 5%and 30%of Cuba's 11.2m residents has access to the internet – largely through closely-monitored public Wi-Fi channels.
Despite closer ties in recent years with the US and the Obama Administration, the underlying tension between the two nations remains. According to Reuters, Cuban authorities still prefer to work with Russia on cybersecurity while China provides most of the islands communications infrastructure.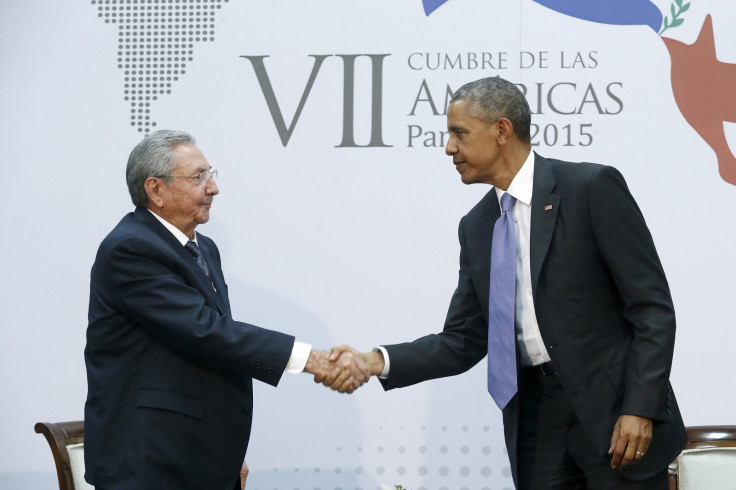 "Cuba has long ranked as one of the world's most repressive environments for information and communication technologies (ICTs)," states Freedom House in its summary of the region. "High prices, exceptionally slow connectivity, and extensive government regulation have resulted in a pronounced lack of access to applications and services."
"Home internet connections are still forbidden, and even with reduced prices, public internet access points still cost US$2 per hour to use, which is equal to one-tenth of the average monthly wages," it continues.
"Even for those who might be able afford internet at new access points, the supply of internet access, mostly concentrated in the capital, is grossly out of proportion with the needs of a country of 11 million people."
Most recently, plans appeared to be in motion to introduce internet access into homes via a new "broadband home internet project". Announced in February this year, officials from the ETECSA said it would be launching a "pilot project" to install internet in two Havana neighbourhoods. However, Odalys Rodríguez del Toro, ETECSA director for Havana, failed to offer an exact timeline for the project or how much it would cost users.