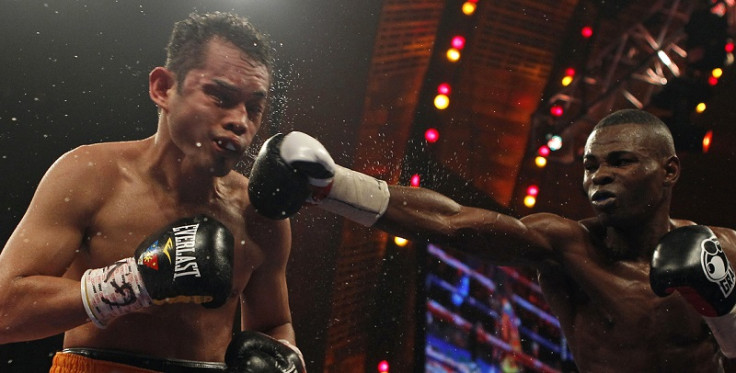 Despite Cuba producing some of the best athletes in the world, Fidel Castro banned professional sports on his island in 1962. In the realm of boxing, the first defection took place five years later, in 1967. Nearly thirty years later, Joel Casamayor, in the lead up to the Atlanta Olympic games in 1996, became the first Cuban Olympic champion to defect.
The trickle of athletic defections up to that point turned into a flood 10 years later, with Olympic champions Odlanier Solis and Yuriorkis Gamboa escaping in Venezuela, along with their national teammate Yan Barthelemy. In 2007, during the Pan Am games, Guillermo Rigondeaux, the captain of the Cuban team and a two-time Olympic champion, was arrested in Brazil along with his teammate Erislandy Lara while attempting to defect.
Many of the greatest Cuban boxing champions since the revolution triumphed on the island resisted the temptation to leave Cuba. Most famously, Teofilo Stevenson, a three-time Olympic champion, rejected multi-million dollar offers to leave his island to fight Muhammad Ali. Stevenson instead asked of the offer, "What is a million dollars compared to the love of eight million Cubans?"
His successor, Felix Savon, himself a three-time Olympic champion, turned down considerably higher offers from boxing promoters Bob Arum and Don King to fight Mike Tyson. However, in the last few years, the Cuban sport machine has seen more defections than at any time since the Castro brothers took power.
Over 20,000 Cuban boxers are currently employed by the state on the island. The sixty-four thousand dollar question, now that President Obama has taken the radical measure of normalising relations with Raul Castro and Cuba, is what happens next for over a billion dollars worth of human capital currently locked into Cuba's baseball fields and boxing rings?
Most of these athletes earn less than $25 a month. But with a thriving human smuggling operation perilously sending Cuban boxers and baseball players to the professional ranks via Mexico, Cuban athletes, perversely, have long existed as the most expensive human cargo on earth. Policies on both sides of the 90 miles separating Cuba and the United States have only encouraged Mexican cartels to diversify their drug portfolios to include human smuggling.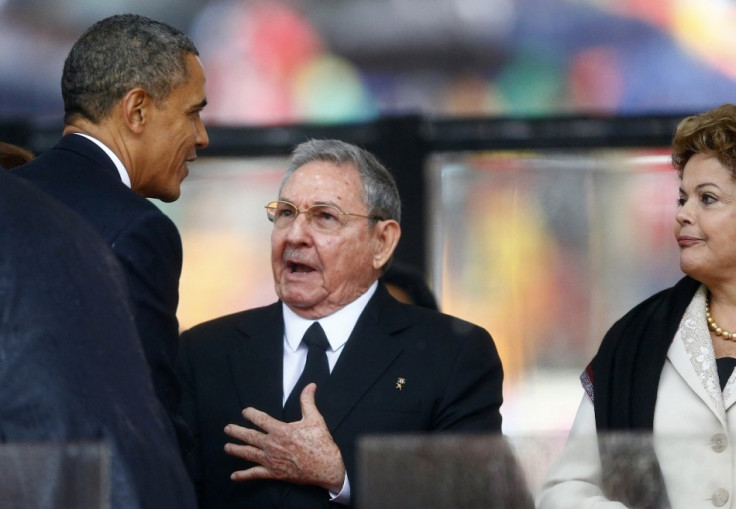 Over 10,000 Cubans, men, women, and children, washed ashore in Mexico last year at an estimated minimum fee of $10,000 per person. Many were held hostage – some even at gunpoint – until a ransom masquerading as a fee was secured by the smugglers. Once that money is paid to buy and sell human beings off the island, how indebted the human cargo is to their financiers remains a murky, enormously troubling feature of this insidious trade.
The most likely scenario going forward – and it most assuredly could take some years yet to get galvanized into something concrete – is for Cuban athletes to be treated similar to coaches and musicians who ply their trades off the island and send the bulk of their earnings into the coffers of the Cuban state economy.
Whether this softening position by the Cuban government, and olive branch extended to their athletes, will successfully ward off the urge to listen to the Siren Song of the Straits remains to be seen. While only a nominal percentage of Cuban athletes on the whole have defected over the decades, lately the sports machine has been hemorrhaging talent in all areas of athletic endeavour. As athletes are vital symbols of the health of the revolution when they reject huge sums to leave, their departures resonate with equal politcal force.
Since he took power, Raul Castro has taken measures to modernise an array of policies in Cuba. However, a more pragmatic approach applied to athletes is long since overdue to mitigate the brawn drain Cuba has endured over the last decade.
The next generation of Cuban boxers are all confronted with the respective legacies of the most famous boxers who remained on the island, as well as those that sought market value for their abilities in the United States. If anything has immediately changed because of the secret negotiations between President Obama and Raul Castro, Cuba's answer to Sophie's Choice may finally be coming to a humane end in the near future.
Brin-Jonathan Butler (born 1979) is a freelance journalist and documentary filmmaker. His book A Cuban Boxer's Journey: Guillermo Rigondeaux, from Castro's Traitor to American Champion has won critical acclaim since its release in June 2014.
To find out more about Brin, go to his Twitter page, and you can buy his book here.