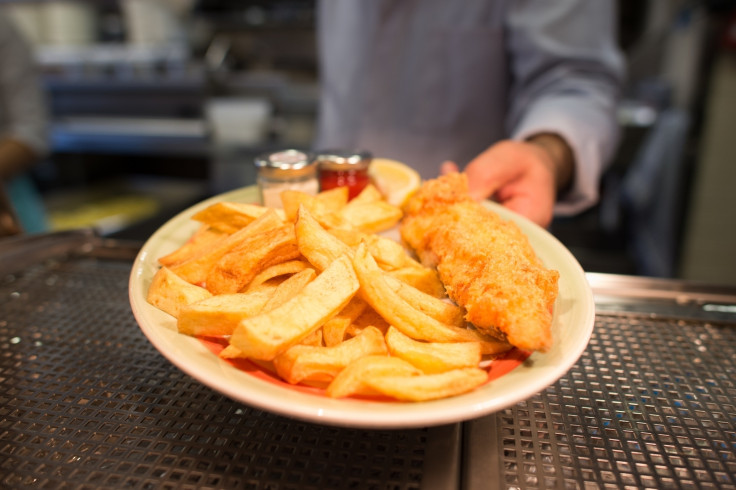 Something or the other is always grabbing eyeballs online and currently, the internet is flipping out over a curious case of the "sinister and unjustifiable "£8 fish n chips".
It all started with a restaurant-goer's poor feedback, where she complained about the pricing of what she called a "small fish and chips". In her 2-star review, Debbie Davies praised the Merseyside eatery, Oxton Bar and Kitchen but moaned about the portion of her meal as compared to the price.
"Lovely food and staff are amazing but I cannot see how you justify your prices, small fish and chips £8 fish plus and it was small?" she wrote challenging the restaurant to defend their pricing. What followed next was a savage response from the OBK's side, which had their loyal followers singing their praises.
"Ok Debbie. Where do I begin?" came the sassy reply from the restaurant management. "Out of that £8, our nasty government is charging you 20% vat which we collect by law on their behalf, so we're left with £6.66."
"Out of this, we need to buy the fresh ingredients; 1 haddock fillet, get a chef to make everything from scratch; a delicious beer batter, homemade tartare sauce, mushy peas and chunky chips (the whole cost of ingredients for this plate comes to roughly £2.70)," they wrote adding, "This leaves us with £3.94 for which alas our pesky chef expects remuneration!!"
"Then we realised the 'lovely' food doesn't float to you, so we have to pay 'amazing' staff to serve you and clear up after you?! Pay utility bills (we need gas to cook, you need lights to see the food) and don't get me started on business rates," it continued.
"So if £3.94 is not justifiable for creating and affording this whole experience with us, you're welcome to recreate it in the comfort of your own home... I doubt it'll be long before the government find a tax for that too," OKB added.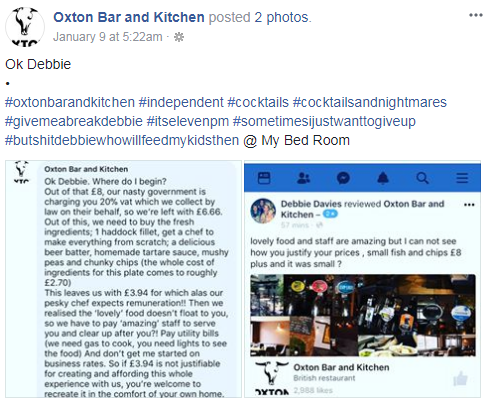 The outright blunt response has since garnered quite a buzz with many social media users even branding the reply "f*****g brilliant".
"The fish & chips small or large is delightful and well worth it. We have tried Other nearby places but wonder why we bother. OBK cannot be beaten! Xx," wrote one user.
A second chimed in to say: "Well done for the top reply to this customer. It is hard enough to make a profit in the hospitality industry then customers complain about the portion size/price."
"People don't understand the damage an off the cuff review can do to a business like this. Lovely food and amazing service deserves a two star rating? I tip my hat to you," shared someone else.
As another added: "Genius. Customer isn't always right. Too many companies are afraid to stand up to critics."
But some have called out the restaurant as well on accounts of alleged "bullying"
"Not the way I would have responded to a paying customer, but hey-ho, each to his/her own," wrote one. "Can understand your reply but you shouldn't have named and shamed her! So unprofessional! Bet she's getting loads of abuse from keyboard warrior trolls now," added the second critic.