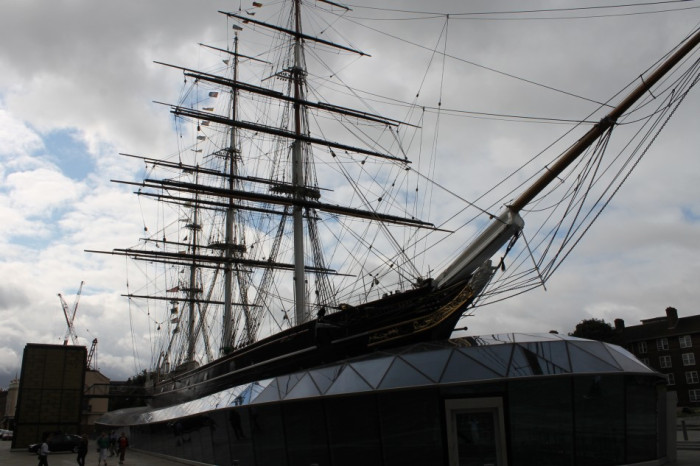 Iconic 19th century tea clipper the Cutty Sark has been damaged by fire for the second time in seven years. Part of the hull and decking were damaged before 21 firefighters managed to put out the blaze.
On Twitter London Fire Brigade wrote: "We've dealt with a small fire on the Cutty Sark in #Greenwich. We got it under control very quickly & carried out salvage work on the ship."
The damage to the Cutty Sark, launched in 1869 at Dumbarton, is not thought to be serious and the fire was out within an hour of the alarm being sounded. Tours of the boat commenced as normal at 10.30am. The cause of the fire is being investigated.
Station Manager George Vost, who helped tackle the blaze, said: "Firefighters worked incredibly quickly to get this small fire under control and minimise damage. Crews carried out salvage work on the ship."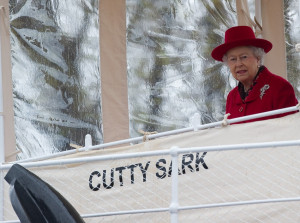 During a £25m restoration programme in May 2007 a fire blamed on a vacuum cleaner which had been left on for two days caused £10m of damage to the ship.
That fire would have been even more serious but for the fact the masts, saloon and deckhouses had been removed. The Queen re-opened the boat to the public in April 2012.
The Cutty Sark was designed and built to be the fastest clipper (fast sailing ship, using three sails) on the high seas, enabling it to bring the first tea of the season back to the UK from China. The boat was withdrawn from service in 1922 and has been at Greenwich since 1954.
A spokeswoman for the National Maritime Museum, which manages the Cutty Sark, said most of the damage was done by smoke on the tween deck (storage area between the hold and the main deck) and on-board smoke-detectors would have prevented fire spreading out of hand.
"The damage is very limited, it was a very small fire and the ship opened pretty much as normal," said the museum's Sheryl Twigg. "The fire crews responded really rapidly, they turned up really quickly and sorted it."