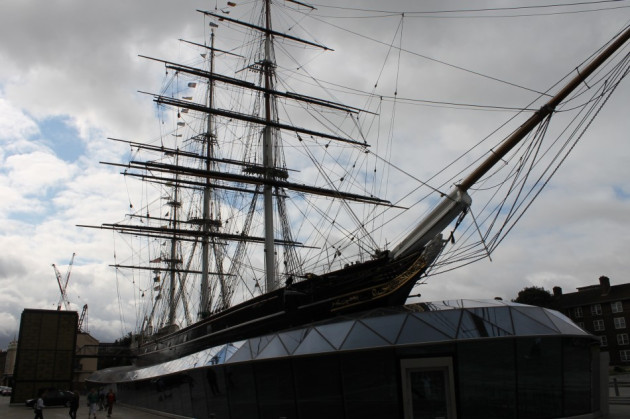 The Cutty Sark, the heritage clipper that was restored earlier in 2012 after it was wrecked by fire, has won the Carbuncle Cup, the annual prize given to the worst new piece of architecture in Britain.
Architectural trade journal Building Design, which runs the award, labelled the restoration "spectacularly wrongheaded".
Designed by architects Grimshaw, the ship-in-a-bottle design has the lower half of the 19th century tea clipper encased in glass. Elevated three metres from the ground by canted steel props, the design allows visitors to look underneath the structure - but according to some critics it has weakened the ship's structural integrity.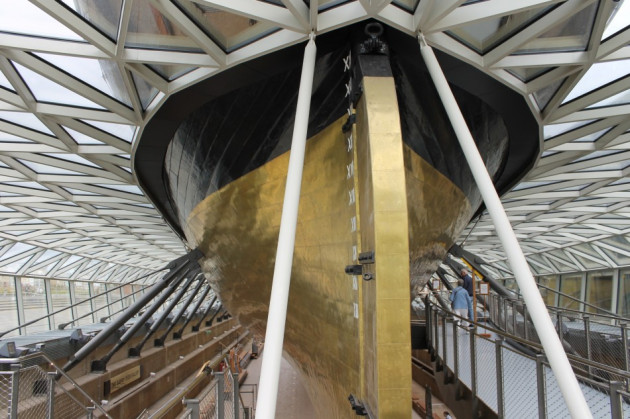 Many historians were aghast at the ship's restoration and the high £12 entry fee tourists have to pay to get up close to the maritime treasure.
Building Design said: "One is left bewildered by the idea that this jewel of British maritime history should have been subjected to such dramatic adjustment in order to equip it for an age of mass tourism."
Built in 1869 for the Jock Willis shipping line, she was one of the last tea clippers made and one of the fastest. Used mainly to trade wool from Australia, the emergence of steamships towards the end of the century led to the clipper's demise.
In 1954 the vessel was put on display in dry dock in Greenwich, south London. A fire in 2007 severely damaged the ship, with most of its core wooden structure lost. Restored in time for the 2012 London Olympics, the ship was reopened in April by the Queen.
The total cost of the restoration was £46m, with public money used to fill the funding gap. Building Design noted: "It has worked with the best of intentions and yet has tragically succeeded in defiling the very thing it set out to save."
Other buildings up for the award included the ArcelorMittal Orbit that towered over the London 2012 Olympic Park and the Titanic Museum in Belfast.