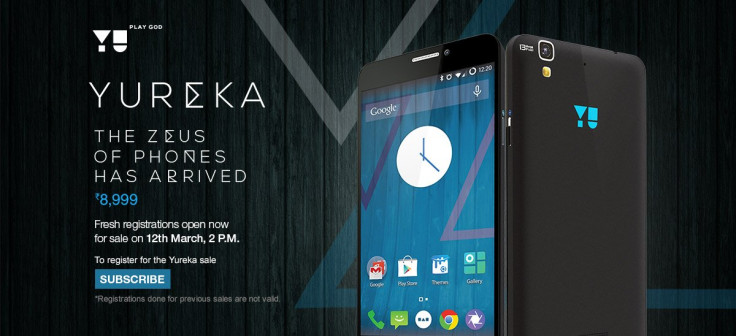 Micromax's YU Yureka and YU Yuphoria smartphones would soon receive the Cyanogen OS 12.1 OS update, which is based on Google's Android 5.1.
Announcing the above development, Rahul Sharma, co-founder and CEO of Yu has stated that the CM 12.1 OS has entered the final phase of testing, post which it will be ready for release across the world.
YU Yureka and Yuphoria users can sign-up to test out the beta release of the CyanogenMod 12.1 OS update, ahead of its public release.
"Some of you have pointed out a few bugs in the current Yuphoria software. Your feedback matters to us a lot and we have been working on your inputs," said Rahul Sharma, hinting at an imminent roll-out of the CM 12.1 OS update.
Issues addressed and enhancements
According to YU's CEO, issues with the proximity sensor functionality have been addressed and Yureka and Yuphoria users can check if they have received a patch for the same.
YU also states that it has worked on implementing an enhanced keyboard firmware for users to experience improved typing and gesture control features.
"The entire camera stack has been rebuilt with reworked camera tunings [sic]. This will greatly improve the camera to capture more details under various lighting conditions," added Sharma.
Finally, enhancements to audio dialer and thermal performance have also been built in the CM 12.1 OS update.
Users of both YU Yureka and Yuphoria can check their devices for a newer OTA notification representing the Android 5.1-based CM 12.1 OS update. YU smartphone owners can let us when they receive the update in our comments section below.
Currently. Cyanogen 12.1 OS nightly builds are available for download for both YU Yureka and YU Yuphoria users.