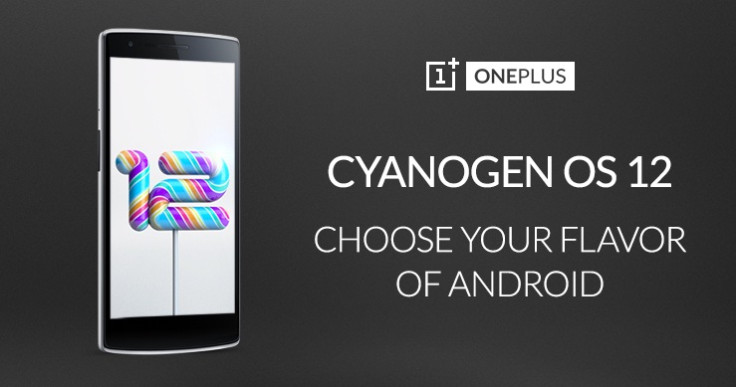 The Cyanogen OS 12 OTA update for OnePlus One, which commenced last week, has been pulled out temporarily.
Company co-founder, Carl Pei, has confirmed this through a Twitter posting, which has now been removed. The reason attributed for the halt is addition of missing 'OK OnePlus' feature.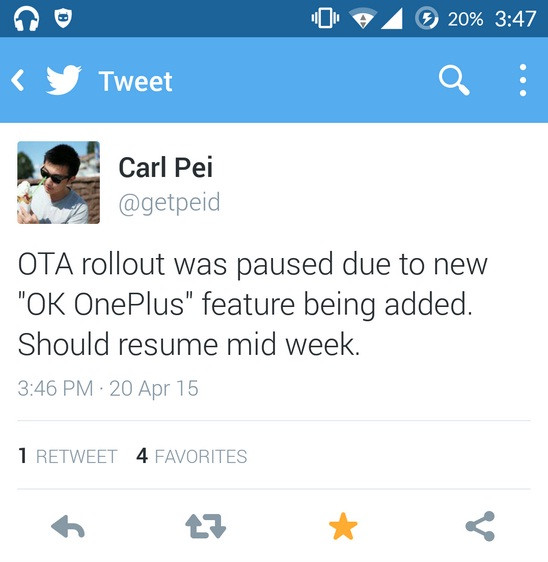 "This OTA has been suspended, while Cyanogen adds a missing feature and likely irons out a few bugs/quirks. I will update the OTA links when provided," confirms an OnePlus forum member.
The update which will resume in the middle of this week will also be available for those who have already received the OTA update.
Last year the company intended to introduce the 'Ok OnePlus' voice activation function on OnePlus One but had to postpone the release.
"Initially, we planned to release Ok OnePlus at the end of June to early July. We'd collected "Ok OnePlus" recordings from our fans in an attempt for the project to be a community effort. Cyanogen even set up a studio at their office and had people come in to record the phrase. This collection of recordings was sent to Qualcomm for approval in early June. Unfortunately, these recordings were rejected due to not meeting Qualcomm's sound quality standards. Thus, I am disappointed to say the release date for this feature has been pushed back.
"We have now started working with a recording company to re-do the entire recordings professionally. There is no new set release date, but look for the Ok OnePlus feature on future updates in a month or two," explained forum administrator Steven W.
OnePlus One on sale without invites
On the anniversary of OnePlus One, the company has announced their flagship smartphone will be available for purchase directly without any invites.
The company confirmed that it would follow a similar transition for its next flagship, the OnePlus 2, which will be launched with invites initially.
The company said: "The OnePlus 2 will bring the challenges that come along with a brand new product, and initially, our invite system will help us to manage that risk. It also helps us to be sure that every OnePlus 2 user gets the amazing experience that they deserve."